Pamela Anderson said ex-husband Kid Rock wasn't 'very Republican' when they were together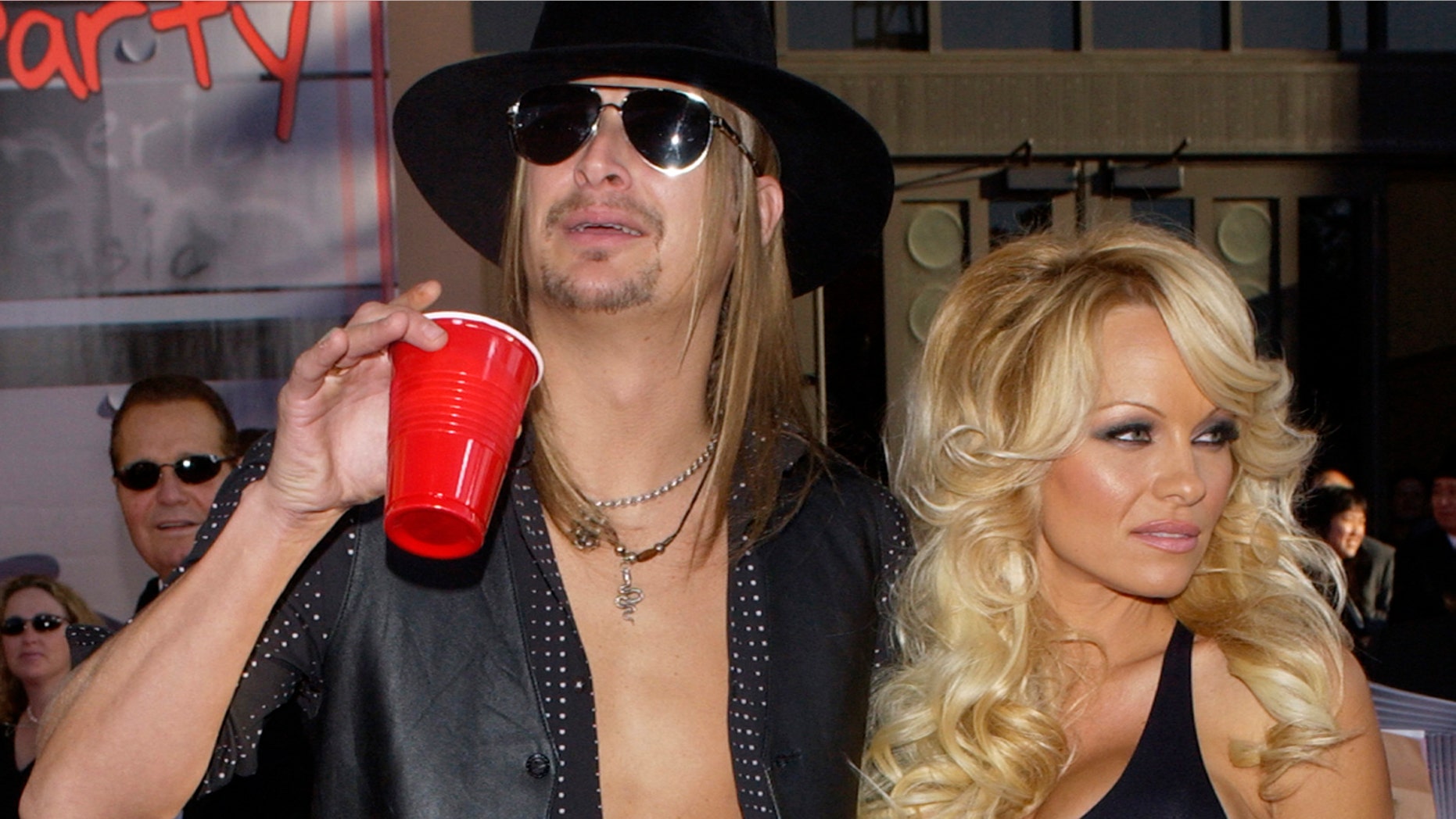 Pamela Anderson has opened up about her short-lived relationship with ex-husband, Kid Rock, and how the musician wasn't "very Republican" during their time together.
The former Playboy model spoke candidly about her famed relationship with the rocker in a new interview with The Hollywood Reporter.
"When he was with me, he didn't hunt," Anderson said of Rock's political views. "I don't think he was very Republican, but now he is. Oh well."
The former "Baywatch" star explained that while she did not share the same political views as her husband and does not care for the current president, she admitted that she met Trump during her Playboy days.
"I think it was his birthday. I was hired to be there," she said. "We all were paid like $500 a day. He was with a wife — I don't know which one — but he was nothing special."
Anderson was first engaged to Rock in 2003, but the musician called off the engagement only for the pair to get back together and later marry in swimsuits on yacht in July 2006. But the couple's spontaneous relationship soon came to an end with Anderson filing for divorce just a few months after their nuptials. Their divorce was officially finalized in 2007.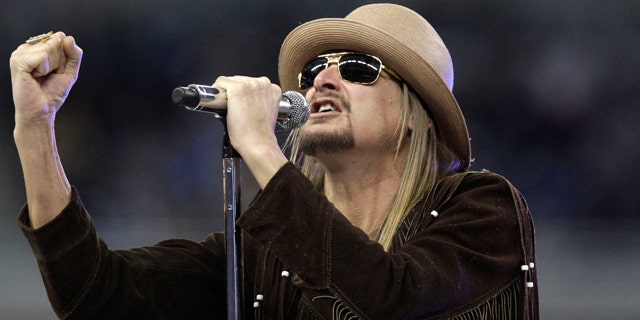 Recently, Rock publically addressed his political opinions about the former Minnesota senator, Al Franken, and while he said he was happy Franken left office, the rock star said it was "wrong" for the senator to resign over allegations of sexual harassment.
"I don't like anything about Al Franken or his politics," the singer told CMT. "But I'd say that's ridiculous. He's a comedian, he's making a joke."
Rock continued to say, "[But], I don't think the guy should have resigned over that. As much as I'm glad that he did, politically speaking, I think it was wrong," he explained.
In 2017, it rumored that Rock was going to run for Senate, but he later clarified in October, that he did not intend to do so.
"F--k no, I'm not running for Senate," Rock told the Detroit Free Press. "Who couldn't figure that out?"