Other networks eager to air 'Duck Dynasty'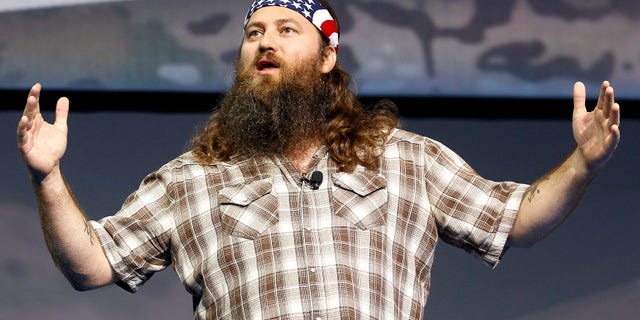 If A&E decides to get rid of "Duck Dynasty" at least two other networks are eager to snap up the hugely popular reality show, according to TMZ.
Merrill Sport, owner of the Christian-affiliated Hunt Channel told the website that he'd be thrilled to pick up the show.
"We believe in the 2nd amendment and freedom of speech," he said. "...A&E needs to put on their big boy pants, and if they don't like the programming, they need to either let ['Duck Dynasty'] go or shut up and pay them."
Sports added, "A&E is too scripted. (Hunt Channel) would let the personalities flow."
Rusty Faulk, CEO of the Pursuit Channel is also salivating at the chance to air Phil and his duck posse telling TMZ that the channel doesn't, "censor our personalities."
But they may not be able to move so easily. TMZ is also reporting that the Robertson family's A&E contract precludes the family from doing another show for a certain period of time.
The fate of the series is unclear, but the Robertson family has stated that they may not continue to film the show without their patriarch, Phil.
Phil Robertson was indefinitely suspended from the series last week after he made very graphic comments to GQ magazine, describing why he prefers heterosexual sex over homosexual sex.