'One Day at a Time' star Pat Harrington Jr. dies at 86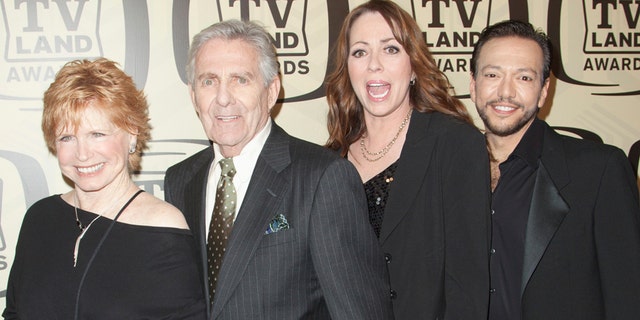 NEWYou can now listen to Fox News articles!
Pat Harrington Jr., who memorably played the superintendent Dwayne Schneider on "One Day at a Time," has died, his rep told FOX411. He was 86.
Harrington's daughter shared the news of his death on Facebook and his agent also wrote about his death on social media.
"The Studio Talent Group mourns the passing of legendary actor Pat Harrington," agent Phil Brock wrote. "Pat was the quintessential performer, was the recipient of two golden globes, two Emmys and acting was his only profession for over 65 years. We were honored to represent him. Our deepest condolences to his family. Pat is now performing in heaven."
Harrington was raised in New York City, where his father was a Broadway actor. Following in his dad's footsteps, he became an actor after college, beginning his career at NBC.
In 1975, he landed his role on "One Day at a Time," a CBS sitcom starring the late Bonnie Franklin as a single mother raising her two children.
Throughout his early years in the limelight, Harrington had small-screen roles in "The Man from U.N.C.L.E.," "The Danny Thomas Show," "The Steve Allen Show" and "Owen Marshall, Counselor at Law." He also appeared in a number of films, including Elvis Presley's "Easy Come, Easy Go," and he did voice-over work for cartoons.
In recent years, Harrington appeared in "The King of Queens" and "Hot in Cleveland."