NYC cancels last day of music festival after deaths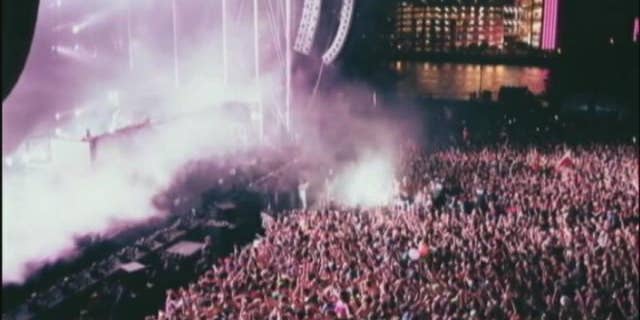 The final day of a three-day dance music festival held on New York's Randall's Island was canceled Sunday after the deaths of two attendees and the hospitalizations of several others, apparently linked to drugs.
Sunday was supposed to be the final day of the Electric Zoo Music Festival, but city officials recommended that the shows end early after the deaths and illnesses took place during the first two days of performances on Friday and Saturday.
"The Electric Zoo organizers have worked with city officials to reduce health risks at this event, but in view of these occurrences, the safest course is to cancel the remaining day of the event," the city said.
Police identified those who died as Jeffrey Russ, 23, of Rochester, N.Y., and Olivia Rotondo, 20, of Providence, R.I. City officials also said that at least four others were critically ill and in intensive care due to suspected drug overdoses.
Russ, a graduate of Syracuse University, was pronounced dead at Harlem Hospital around 3:20 a.m. Saturday, police said. He had been brought to the hospital from the festival.
Rotondo, a student at the University of New Hampshire, was taken to Metropolitan Hospital Saturday night and was pronounced dead shortly afterward, police told MyFoxNY.com
A statement from the city said that the deaths appeared to be linked to a drug known as "molly," a supposedly pure form of the more well-known club drug ecstasy. A spokeswoman for the city medical examiner told the Associated Press that autopsy results were inconclusive and further toxicology and tissue testing is needed.
"You've got a big problem if you're taking this drug on a hot day, you're going to become dehydrated, your heart is going to start racing. You may have convulsions, you may have a heart attack and you may get a stroke," Dr. Steven Garner, Emergency Medicine Specialist at New York Methodist Hospital, told MyFoxNY.com
""There is no safety level for casual users. Those who are taking it are running the risk of having dementia, brain problems, depression later on in life because this alters the normal structure of the brain – there's no doubt about it."
The event's founders, Made Event, expressed condolences on its website to the families of those who died.
"Because there is nothing more important to us than our patrons, we have decided in consultation with the New York City Parks Department that there will be no show today," the statement said.
The festival has been held over Labor Day weekend since 2009. It draws sizable crowds to hear artists such as Avicii, David Guetta and Diplo performing on multiple stages over the course of several hours.
Click for more from MyFoxNY.com
The Associated Press contributed to this report.