Norm Macdonald's Down syndrome response to #MeToo backlash sparks further outrage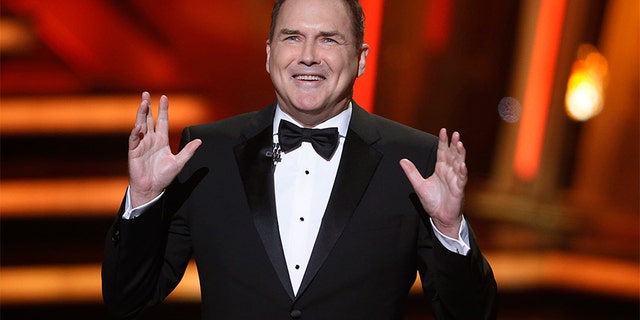 NEWYou can now listen to Fox News articles!
Norm Macdonald is facing new backlash Thursday after he hoped to clear up his earlier #MeToo comments.
The comedian drew the ire of social media after he told Howard Stern, ''You'd have to have Down syndrome'' not to feel sorry for victims of sexual abuse.
Macdonald was attempting to explain away statements he made to The Hollywood Reporter in an interview published Tuesday, in which the former "Saturday Night Live" star said he was "happy the #MeToo movement has slowed down a little bit."
Macdonald, who was promoting his Netflix talk show debuting on Friday, suggested there was a lack of "forgiveness" for entertainers who've found themselves embroiled in controversy. He used his friends and fellow comics, Louis C.K. and Roseanne Barr, as examples.
"Now it's admit wrongdoing and you're finished. And so the only way to survive is to deny, deny, deny. That's not healthy," he argued.
"I do think that at some point it will end with a completely innocent person of prominence sticking a gun in his head and ending it."
Those comments quickly caused public outrage, and prompted NBC to cancel Macdonald's appearance on Jimmy Fallon's "Tonight Show."
He later apologized on Twitter, explaining that while Louis C.K. and Barr were "very good friends" of his, he "would never defend their actions."
The Arc, an organization for people with developmental disabilities, described Macdonald's comment as "disturbing."