Nicki Minaj new host of 'American Idol,' report says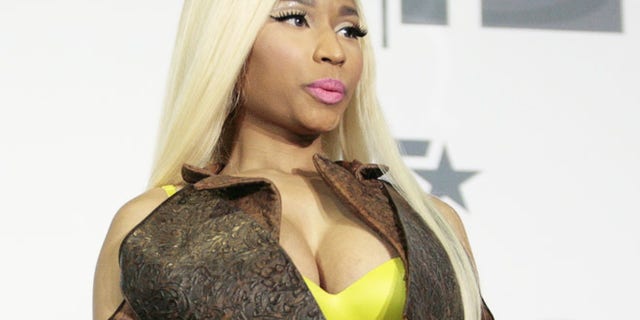 Mariah Carey took Jennifer Lopez's judge's seat on the next season of "American Idol," and now it looks like Nicki Minaj is going to replace Steven Tyler, leaving Randy Jackson the sole male on the 2013 judge's panel.
Multiple sources tell US Weekly that Minaj has gotten the green light from "Idol" producers.
The hip hop star is "100% confirmed to judge American Idol," a source told the tabloid.
Reps for FOX had no comment when contacted by FOX411.com.
Minaj, 29, raised eyebrows earlier this year with a Grammy performance that leaned heavily on Catholic imagery. She even walked the red carpet with a guy dressed like the pope.
"Stay offended. Not a single F**K is given," she said via Twitter in the aftermath of her widely-panned song-and-dance routine.
Minaj also made headlines in May when she performed before a live audience for Good Morning America with her left breast popping out of her tank top.