Nick Cannon On Twitter Rant About Break-Up Rumors: 'I Will Always Love Mariah Carey'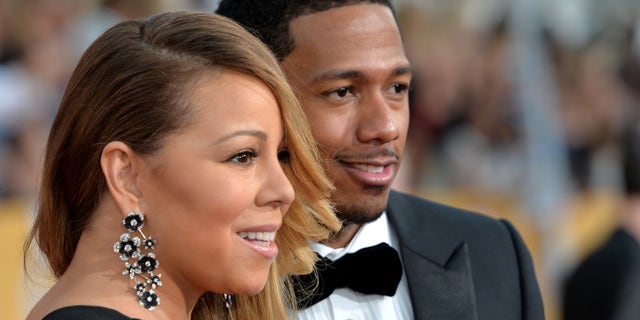 Nick Cannon is not happy about the tabloids' stories about his reportedly troubled marriage with singer Mariah Carey and what led to its demise.
Some stories have alleged Cannon had been unfaithful while others claimed he was concerned about her ability to take care of their two children.
So he wanted to set the record straight.
In a 20-tweet rant (say, 40 minutes of his time), the "America's Got Talent" host called out the various tabloids for their lies.
"During this challenging time for me and my family it saddens me that the media can be such evil bottom feeders," he wrote. "Because my family & I haven't been forthcoming with personal information, people are quick to paint negative pictures and spread rumours."
Cannon continued, "For the record I NEVER have, nor will I make a statement regarding my marriage… So whatever your favorite gossip outlet is reporting has been created within their own imagination."
"What infuriates me most is to hear people slander @MariahCarey… I will forever indebted to her for blessing me with our children," he continued.
Reports and rumors have been swirling for weeks that Carey and Cannon's seven-year marriage was over and that an imminent divorce was a "done deal."
He also tweeted, "I will always love her unconditionally for this and so much more. @MariahCarey is an amazing Mother and I trust her wholeheartedly… So to see false reports in the media stating otherwise is absurd!"
Cannon then emphatically repeated, "I love @MariahCarey and that will never change!!!"
"If the media wants to portray me as the Bad guy that's fine," he said. "But it is unfair to drag innocent people into the equation."
Cannon even called out the so-called sources telling the tabloids: "I hope the check was worth it…"
"And finally, 'Trouble in Paradise' is the dumbest phrase I've ever heard! I would never say that sh!t," he said. "Now back to your regularly scheduled programming…#radiosilence"
He was apparently alluding to an article by The Insider, which reported that Cannon had confirmed their marriage was on the rocks allegedly saying "there was trouble in paradise."
Sources told People that the singer's professional concerns may have contributed to the most recent tension.
"When things don't go well career-wise, sometimes you turn on your other half," the source said. "While she can be very down-to-earth and hilarious, she can also be high-maintenance."
Carey, 44 has not responded to the reports, but according to E! News, she has begun the divorce process.
"She's getting all her ducks in a row," a source reportedly close to the couple told the website. "She was devastated when he spoke out about their issues. She's started the proceedings to make sure the ball is in her court from now on."
Follow us on twitter.com/foxnewslatino
Like us at facebook.com/foxnewslatino