Neil Patrick Harris Calls Eric Braeden a 'D-Bag' for Bailing on 'Mother'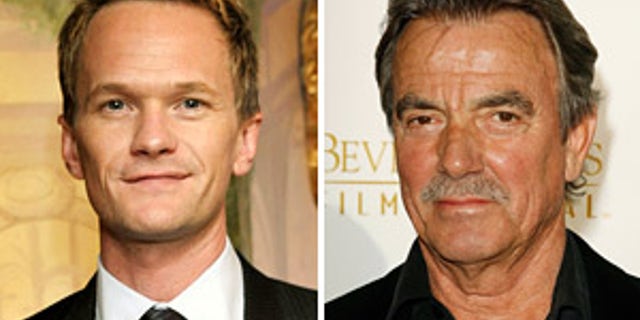 Neil Patrick Harris called Eric Braeden a "D-Bag" after the Young and the Restless star abruptly bailed on a How I Met Your Mother appearance.
"Eric Braeden is a D-Bag. the actor, (Robin's dad) agreed to a cameo, then last night bailed, saying the part wasn't 'substantial' enough," Harris tweeted Friday.
Check out photos from HIMYM

Harris wrote in a second tweet that Twin Peaks and Reaper alum Ray Wise will replace Braeden.

"[Wise is] a fantastic actor who makes any part 'substantial,' Harris tweeted. "Super excited to welcome him to the family!"

Braeden — who last year temporarily left Young & the Restless over a contract dispute — first guest-starred on Mother two years ago as Robin Charles Scherbatsky Sr., Robin's dad who was so desperate to have a son that he named her Jr. and raised her as if she were a boy.

Get the rest of today's news

The actor's exit from Mother is not too surprising: He told TVGuide.com in 2008 that he didn't want to do the show in the first place.

"I was talked into it by family and agents saying it was one of the highest-ranked shows and this and that," he said then. "And I enjoyed it enormously."

Emails to CBS and Braeden's rep were not immediately returned.
View original Neil Patrick Harris Calls Eric Braeden a "D-Bag" for Bailing on Mother at TVGuide.com
Related Articles on TVGuide.com
Other Links From TVGuide.com