'NCIS' star Mark Harmon talks costars, hit show's 11th season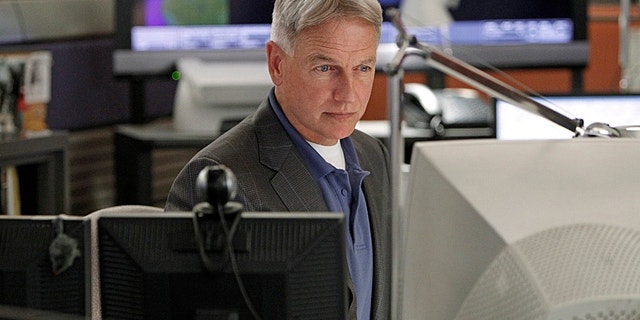 Life comes with few chances to witness a fundamental law being turned on its head.
But last season 18.5 million viewers did just that every week, tuning to "NCIS" to certify it as one of TV's highest-rated shows and, even more impressively, make it a series whose audience after 10 seasons has expanded, not shriveled, with age.
"NCIS," which averaged 11.8 million viewers its first season back in 2003-04, grew by more than a million viewers last year alone.
This, of course, contradicts TV's natural order. "NCIS" (which starts its 11th season Tuesday on CBS) seems to have a long-term lease on TV's fountain of youth.
It doesn't hurt that "NCIS" maintains an absorbing, go-down-easy recipe of drama, character and humor that no other show is able to match.
"We've been successful so far," says series star Mark Harmon with some understatement, "and we keep finding ways to grow it."
But don't go laying too much credit for that growth, or any other metric of success, at Harmon's feet.
He's the star, of course, playing tormented but intrepid Leroy Jethro Gibbs, Special Agent in Charge of the military's Major Case Response Team.
Harmon is surrounded by a sturdy troupe of actors including fellow charter cast members Michael Weatherly (NCIS Special Agent Anthony DiNozzo), David McCallum (Dr. Donald "Ducky" Mallard) and the wildly popular Pauley Perrette (as Goth lab rat Abby Sciuto).
"There's four of us who were there in the beginning, plus pretty much 90 percent of our crew," says Harmon, citing the stability of the show's production team as one key reason for its continued robustness.
Granted, there have been comings and goings. This summer, "NCIS" fans were shocked to learn that Cote de Pablo was exiting after eight seasons. The new season's first two episodes give her character, Special Agent Ziva David, a dramatic send-off.
"We wish Cote well," says Harmon. "But for those of us still here, it's all about moving on: 'This is what we've got, and we're going to find a way to make it even better.'
"I'm not trying to shuck off our success, because it's all earned, every bit of it. By a lot of people."
Thus does Harmon reaffirm his one-for-all-and-all-for-one manifesto.
"I'm not the big dog," he says flatly. "I might be a dog. But there's a lot of dogs."
Now 62, Harmon is an unlikely TV superstar. His manner during a recent interview is friendly but crisp, soft-spoken and firmly self-effacing. With his pretty-boy looks matured in middle age, this is the all-grown-up version of the star quarterback at UCLA who, after brief turns in law school, advertising and selling shoes, set his sights anew on acting and made good.
He forged a solid career in a succession of TV series, including "Reasonable Doubts," ''Chicago Hope" and "St. Elsewhere," where, nearly 30 years ago, he played the first prime-time hero to contract, and die of, AIDS.
His films include "The Presidio," ''Natural Born Killers" and "Freaky Friday."
Still, the man crowned as "the greatest actor who ever lived" by "Family Guy" cartoon aesthete Peter Griffin never reached the top tier of show-biz, even as he weathered accolades like People magazine's "Sexiest Man Alive" in 1986. And, as with most actors, he has also suffered setbacks, such as his ABC private-eye drama "Charlie Grace," which lasted little more than a month in 1995.
So when "NCIS" arrived as a spinoff of the durable but non-flashy military drama "JAG," there was no particular reason to expect fireworks from this new venture.
"We were able to keep it afloat a couple of years because we weren't good enough to get all the attention and we weren't bad enough to get canceled," says Harmon with a laugh. "And the biggest thing: We shoot in Santa Clarita," which sits 30 miles comfortably removed from Los Angeles. "Nobody from the network wanted to drive out there!" Network execs stayed out of their hair.
"NCIS" still shoots at Santa Clarita Studios, which means a lengthy commute for Harmon and many of his cast mates.
That's fine with him. Ten years and running on "NCIS" isn't about to drive him somewhere else.
"I've been acting long enough to appreciate the kind of opportunity this show is," he says. "It's a machine, but it's a machine that's forever changing, and if we're able to maintain what we have here, I don't see any reason why it can't continue for a while."
How long? Harmon answers by explaining what it is about "NCIS" he savors the most.
"I love the drive to work," he says. "I love getting up and looking forward to where I'm going."
If steering his '91 Bimmer northward from his Santa Monica home each dawn ever starts to feel punishing, "I think that will be the time to hang it up," he declares. "But as long as we're finding ways to do new stories and grow these characters, I'll be there."