NBC's Hollywood screenwriter news president accused of 'ethics violations' for spiking Harvey Weinstein sex exposé
NBC News' recently appointed president, Noah Oppenheim, is facing intense criticism for reportedly spiking an exclusive story exposing movie producer Harvey Weinstein's history of sexual assault allegations. Oppenheim, who is a Hollywood screenwriter, should have recused himself from making decisions about a powerful player in the entertainment industry, critics say. Instead, the usually hands-off executive — who is still actively writing screenplays —  intervened in the editorial process and killed the story, according to The Daily Beast.
Oppenheim often has told industry colleagues that he's likely to one day return to Hollywood full time. He wrote "Jackie," a 2016 film starring Natalie Portman, and has been attached to multiple other projects. Weinstein was one of the most influential people in the movie business until a series of bombshell sexual harassment and assault allegations derailed his career.
One of the most damning reports was by former MSNBC host Ronan Farrow, who was still an NBC News reporter, but Oppenheim's news organization refused to run the story. Farrow, who eventually took his 7,718-word bombshell to the prestigious New Yorker magazine, was told by Oppenheim's team months before publication that his Weinstein scoop didn't meet NBC's standards.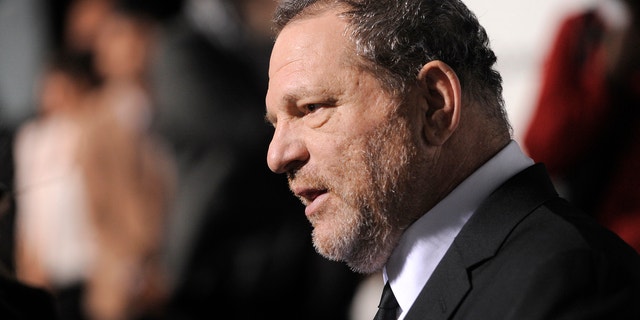 NBC's assertion that the Farrow story wasn't up to snuff has been met with deep skepticism within NBC News and without. Farrow himself slammed NBC, ironically on MSNBC's Rachel Maddow show, saying the story he'd presented network executives was rock solid, and in the same shape as it was when he eventually took it to The New Yorker.
TV historian and Syracuse journalism professor Robert Thompson told Fox News that Oppenheim should have stepped aside from making decisions about Weinstein if the two men had a business relationship, or if there was a potential for future relationships.
"If you've got somebody who is making major decisions about whether or not to run stories about people who might ultimately buy their properties, then I think that's certainly worth investigating as a potential conflict of interest," Thompson said. "It's certainly an ethical question."
Oppenheim's agent, CAA's Rowena Arguelles, declined to answer whether Oppenheim had business dealings with Weinstein, and referred Fox News to a spokesman for NBC News, who also declined to answer the question.
Sources close to Oppenheim and NBC News say that he has been telling colleagues that he does not have a business relationship with Weinstein. That's also got colleagues scratching their heads, as it's unlikely a screenwriter of prestige projects like "Jackie" would not have been interested in one day doing business with the premier producer of Oscar-nominated films.
Thompson said that Weinstein had "so much power and so much money" that he was able to keep his secret life out of the news for decades.
"Nobody wanted to rock the boat," he said. "The relationships to Harvey Weinstein, both past and potential in future, are things that one would certainly want to look into carefully."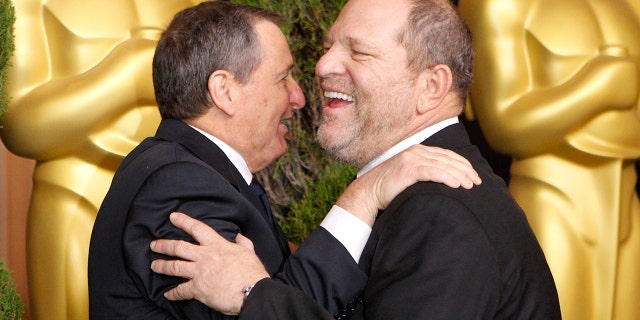 Oppenheim's "Jackie" screenplay was in development for many years, and was on the famous "Black List" of notable unproduced screenplays. Industry experts say it is likely that the "Jackie" project crossed Weinstein's desk when it was looking for a home (it was eventually produced by Fox Searchlight Pictures). Back in 2012, Deadline reported that Oppenheim would adapt George Orwell's "1984" for Imagine Entertainment. He also was slated to write a reboot of "War Games" and a movie about Harry Houdini. In a recent interview with The Hollywood Reporter, Oppenheim said he was writing a new draft of the Houdini movie, in addition to his duties as NBC News president.
"I've been able to kind of keep it going, so I haven't yet started to miss it," he said. "Making your living as a screenwriter is a very tricky proposition in the long run. If I'm moved to want to work on something, I can carve out the time."
Imagine Entertainment could not be reached and a representative for its co-founder, Brian Grazer, did not respond. The Weinstein Company did not immediately respond to whether it considered funding "Jackie," or if it has had any other dealings with Oppenheim.
"For a guy writing highbrow movies, eliminating the single most prominent producer of upmarket material would not be a wise move, and is of course a direct conflict of interest," an industry insider told Fox News.
Oppenheim was also at the middle of NBC's controversial decision a year ago to sit on the notorious "Access Hollywood" tape of Donald Trump making lascivious comments about women. At the time, Oppenheim was running the "Today" show, whose co-host Billy Bush also was recorded on the tape egging on Trump. As with the Weinstein story, NBC argued strenuously that they had not been able to work out legally how to broadcast the tape before it was leaked to the Washington Post's David Fahrenthold, who is a friend of Oppenheim's from prestigious Harvard University.
NBC News fired Billy Bush for his role in the tape. "That feels like ancient history," Oppenheim said in April of Bush's exit.
Shortly after NBC had weathered that scandal, Oppenheim was promoted to NBC News president. In this role, he reports to the powerful NBC News chairman Andy Lack, and has less oversight and responsibilities than his counterparts at other networks (many parts of NBC News report directly to Lack). NBC News insiders tell Fox News that Oppenheim has a reputation for being largely disengaged and frequently reminding people that he could any day up and go back to Los Angeles.
Oppenheim himself addressed the Weinstein situation when speaking to NBC News staffers at a previously scheduled meeting on Wednesday. An NBC News employee provided Fox News with a copy of his comments.
"The notion that we would try to cover for a powerful person is deeply offensive to all of us. … We didn't feel we had all the elements that we needed to air it," Oppenheim said. "Suffice to say, the stunning story, the incredible story that we all read yesterday, was not the story that we were looking at when we made our judgment several months ago."
However, the HuffPost reporter who brought NBC's decision to light responded to the statement, reminding readers that NBC News had audio of Weinstein admitting sexual assault.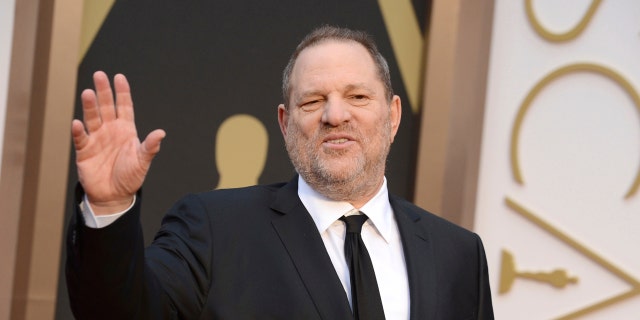 Insiders at NBC were speculating Wednesday if the spiking of the Weinstein story could cost Oppenheim his job. The executive is already coming under enormous pressure over the badly botched rollout of former Fox News host Megyn Kelly, who was hired by NBC News for a reported $23 million a year. Oppenheim was tasked with overseeing her new daytime show, which has been widely panned and is rating considerably lower than the vastly less expensive 9 a.m. "Today" show hour it replaced. "Megyn Kelly Today" is also dragging down the ratings of Kathie Lee Gifford and Hoda Kotb's previously successful 10 a.m. show because it's cratered their lead-in.
Oppenheim also traveled with Kelly to Moscow to produce her interview with Russian President Vladimir Putin, which was widely mocked.
"Everyone's asking if he can survive now," one NBC News correspondent, who asked to remain anonymous, told Fox News.