'Morning Joe's' Mika and Joe's star-studded engagement party included Trump imitator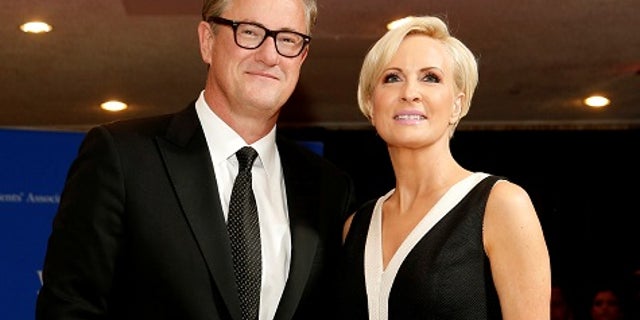 NEWYou can now listen to Fox News articles!
"Morning Joe" co-hosts Mika Brzezinski and Joe Scarborough's star-studded engagement party on Thursday included an appearance from a President Trump impersonator.
The party, hosted by the MSNBC's show contributor Steve Rattner at his New York City apartment, included other high-profile guests such as Sen. Chuck Schumer (D-NY), former Secretary of State John Kerry, Mayor Bill de Blasio, anchors Charlie Rose and Gayle King and Rev. AL Sharpton, Splash News reported.
However, the engaged couple was reportedly surprised when the Trump impersonator crashed the party, Page Six reported.
LOUIS C.K. ADDRESSES SEXUAL MISCONDUCT ACCUSATIONS: 'IT'S TRUE'
The Trump imitator interrupted Rattner's speech saying, "I need to correct you. The fake news is at it again. They love to lie. The show is awful and unwatchable. People are saying it was canceled weeks ago."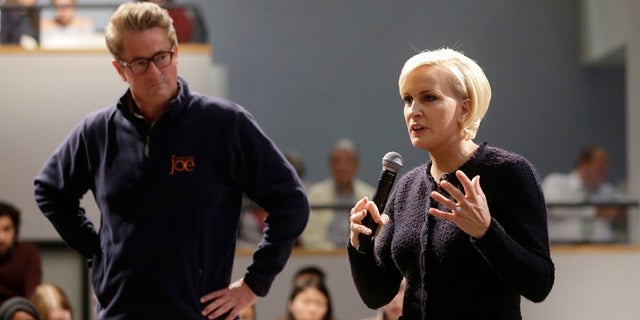 "I never colluded with Russia, and I never gave intelligence to Russians because I never had intelligence and I never will," the imitator joked.
In June, Trump took shots at the "Morning Joe" couple in a series of tweets.
JEFFREY DAHMER'S STEPMOTHER SHARI OPENS UP ON HER RELATIONSHIOP WITH SERIAL KILLER IN NEW DOC
"I heard poorly rated @Morning_Joe speaks badly of me (don't watch anymore). Then how come low I.Q. Crazy Mika, along with Psycho Joe, came to Mar-a-Lago 3 nights in a row around New Year's Eve, and insisted on joining me. She was bleeding badly from a face-lift. I said no!" Trump wrote in a pair of tweets.
Before the tweets, Trump and the "Morning Joe" hosts had a cordial relationship. When Trump was a presidential candidate, he appeared on the show regularly. However, once Scarborough and Brzezinski started to become critical of Trump he stopped his regular call-ins and appearances.
Brzezinski and Scarborough revealed their engagement in May, The Washington Post reported. The couple has hosted the morning show since 2007.