'Modern Family' star Jesse Tyler Ferguson denies ABC comedy will kill off dog: 'It's a human being'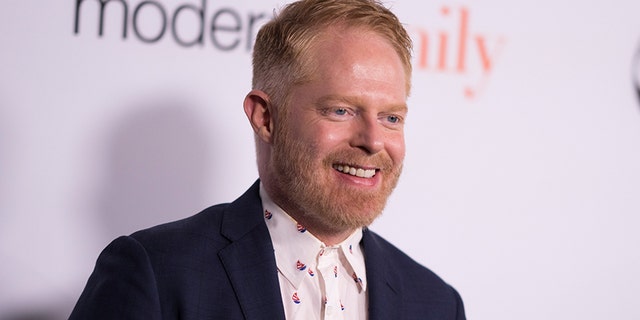 "Modern Family" fans may be one step closer to finding out who dies on the current season of the ABC sitcom.
Jesse Tyler Ferguson, who plays Mitchell Pritchett on the show, recently quashed speculation that it would involve a pet.
"It's definitely a person, not the dog," Ferguson, 43, told E! on Monday, apparently referring to Stella, the pooch owned by the Ed O'Neill and Sofia Vergara characters on the series. "I've been hearing rumors about the dog, it's not the dog."
"It's no animal, it's a human being," he said..
The actor stopped short of revealing who actually bites the dust.
'MODERN FAMILY' STAR NOAH GOULD SAYS HE 'KNOWS WHO'S GOING TO DIE' ON THE SERIES: 'I KNOW IT'S NOT ME'
"I'll just say I haven't been at work in a few weeks," he told the outlet. "I'm just kidding -- or am I?"
In an interview with Entertainment Weekly published last month, the series' co-creator, Christopher Lloyd, told the outlet that they're "handling some bigger life events" in season 10, which premiered on Sept. 26, including death.
It is "certainly a topic that families have to deal with, and on television, it's not easy to do because that's a heavy subject," he explained, adding that "at the same time, it would seem unusual for a family not to go through it."
Although Lloyd kept tight-lipped on which character it would be, he did reveal that it was going to be a "significant character on the series."
'GAME OF THRONES' STAR SEAN BEAN SAYS CONAN O'BRIEN HOSTED REUNION SPECIAL FOR HBO SHOW
Lloyd promised it "will be a moving event — and an event that has repercussions across several episodes."
Fox News' Mariah Haas contributed to this report.