'Modern Family' star Ariel Winter defended by fans after troll slams her 'sexy' style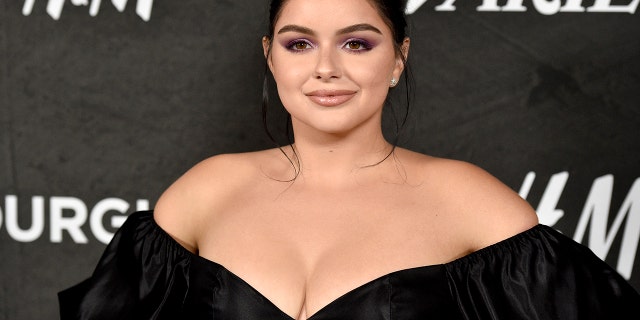 NEWYou can now listen to Fox News articles!
Ariel Winter's fans have always got her back.
When a troll lashed out at the way the "Modern Family" star was dressed, Winter's fans rushed to her defense.
On Wednesday, the 20-year-old's co-star Sarah Hyland shared a photo of the on-screen sisters at Variety's annual Power of Young Hollywood event. Hyland, who plays Hayley Dunphy, the edgy older daughter on the ABC sitcom, joked about the two's different outfit choices and said, "Alex & Haley Dunphy... wait. Haley & Alex Dunphy... we play each other on television."
The caption made fun of the fact that according to the "Modern Family" characters, the two had switched outfit personalities. Winter's sexier, off-the-shoulder black dress is something Hyland's character, Haley, would wear on the show whereas Hyland's sweater and skirt ensemble is something Winter's character, Alex, would wear.
Winter agreed with the caption and wroke a joke which read, "I'm Alex with Haley's [the character played by Hyland] fashion sense."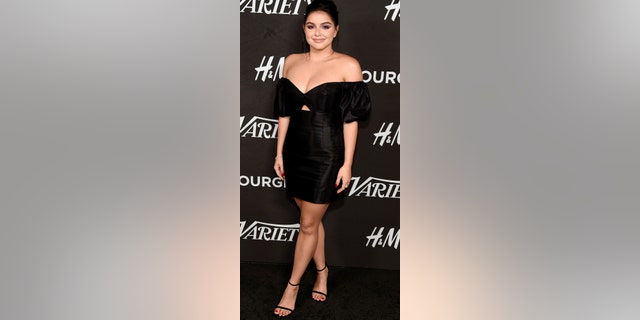 Winter's comment on Hyland's photo gained traction on the topic of her so-called "sexy" way of dressing, which had been put on blast by social media haters in the past and was once again brought to light by a troll who said that Winter would be "so much more comfortable and confident" if she wore more conservative clothing.
And while Winter has never been one to not fight back at haters, it was her fans who rushed to defend her decision to dress in "sexier" clothing.
"Let her be what she wants and wear what she wants," one user said. "And shut up. Nobody asked you anything."
Another wrote, "This isn't the 1800s — ladies empower themselves by wearing clothes that make them feel sexy and confident. Please educate yourself."
One user pointed out the fact that no matter the 20-year-old decides to wear people will always pick on something.
"She could walk around in a bedsheet and people would still find something to pick on," another said of the troll's comment. "This is why other people have confidence issues because there's always someone like you making something out of nothing."