Miss Haiti Criticizes Wyclef Jean's Presidency Bid: We Need Someone Who Has Experience in Politics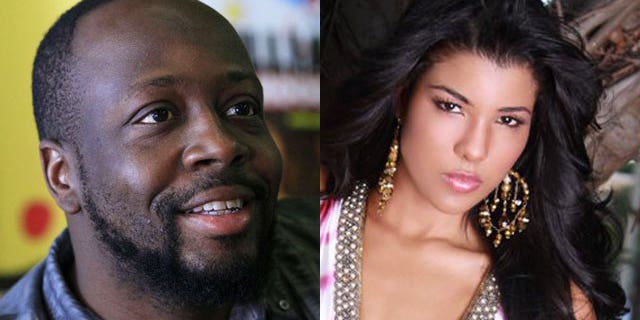 After a great deal of speculation, hip hop artist Wyclef Jean recently confirmed his presidential candidacy in the poverty-stricken country of Haiti, where he was born and lived for the first nine years of his life.
And while Haiti's representative in the Miss Universe competition, lawyer Sarodj Bertin, is a huge fan of his music – she isn't quite as confident in his political capabilities.
"I really admire Wyclef, he's a great singer and a really recognized Haitian artist – but I do not know if he's going to arrive to his political objectives," Bertin, whose mother was a human rights activist and presidential candidate prior to her tragic murder in 1995, told Pop Tarts. "After the (earthquake), we need someone that really knows this position and has studied politics, and really knows Haitian society. We're not in a place right now where we can just try people out. If Wyclef thinks he has the capacity then maybe he can arrive, I wish him good luck, but I we need to look at really moving the country forward politically."
Indeed, while Jean has achieved Grammy wins and hit records with New Jersey band The Fugees, he has no formal training or degree in political science. In fact, Jean is a college a dropout.
But even if Jean's Presidential objective doesn't come into fruition on Election Day, which is currently slated for November 28, Bertin hopes that his passion for improving the poor nation and the quality of life for its people continues.
"Even if Wyclef arrives or not politically, I do ask him to still help the country. It is his country and we still need him," she added.
And while there has been no official poll to gauge the opinions of the Haitian people on Jean's bid, Bertin isn't the only one who doubts he is the right man for the position.
"(Jean) is somebody who's going to receive an enormous amount of support from the United States, and I have to say I'm very suspicious of it, simply because he, as an ambassador at large, has been virtually silent," actor Sean Penn, who has spent a great deal of time on the ground in the distraught nation since January, said recently. "For those of us in Haiti, he has been a non-presence."
The U.S State Department declined to comment on the 37-year-old's bid for candidacy.
Earlier this year, Jean came under fire for allegedly mishandling $400,000 donated for earthquake relief through his Yele Haiti foundation, but the music mogul claimed that he never used foundation funds for personal benefit.
"I've tried to do the right thing in every part of my life, but especially when it comes to family and to Haiti. Sometimes I've been successful; other times not so much," Jean wrote to his fans in an open letter last week with regards to his political pursuits. "But for years, I have been trying to help Haiti grow and prosper, and now I think I have the biggest chance I will ever have to make a difference there. I feel my calling is to serve our country in whatever way the people will have me."