Miriam Hopkins was reportedly targeted by the FBI for alleged communist leanings, book claims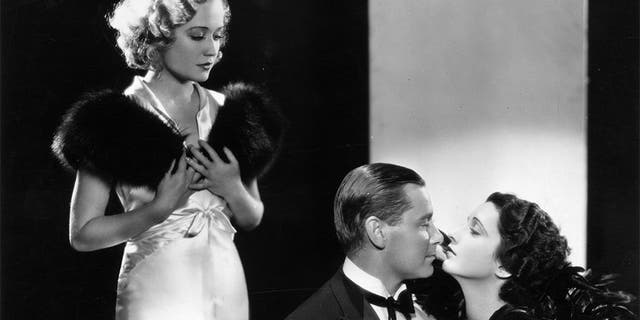 NEWYou can now listen to Fox News articles!
Miriam Hopkins wasn't just sought after by Hollywood.
A recent biography on the actress revealed the FBI reportedly kept a file on her for nearly 40 years because the agency believed she was a communist sympathizer.
THE 7 BEST WEDDINGS MOVIES OF ALL TIME
The popular Georgia-born blonde, who appeared in over 30 films, passed away in 1972 at age 69 from a heart attack.
Cinema writer Allan R. Ellenberger recently published a book on the screen star's legacy titled "Miriam Hopkins: Life and Films of a Hollywood Rebel" with the approval of her son Michael Hopkins.
Ellenberger was given access to family members, as well as close friends of Hopkins, to gain new insight on her career and her final days.
Ellenberger, who investigated Hopkins' FBI files, told Fox News he wasn't surprised she was targeted over the years.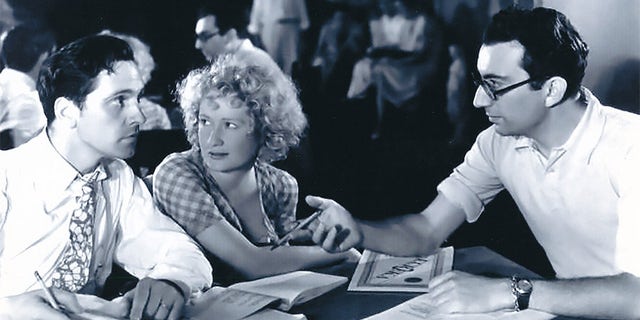 "With Miriam, she got involved in politics in the late '30s," he explained. "It was thought she was a conservative, but by the time she met [her third husband] Anatole Litvak, her political views changed and she was considered to be more liberal."
"She was a Roosevelt Democrat," he added. "She was on a lot of political organizations. The FBI thought they were communist fronts… They thought she was a communist supporter."
The accusations may have first occurred in 1939 when communist-run Paris newspaper Film Fronts praised Hopkins and other film stars.
That same year, an FBI informant told J. Edgar Hoover she allegedly had ties with an unnamed communist organization. A 1943 report also claimed several sources believed Hopkins had backed programs that may have hinted allegiance to communism.
Then, in 1945, Louis F. Budenz, the managing editor of the Daily Worker, renounced communism and created the "List of 400 Concealed Communists" for the FBI. Hopkins was on the list.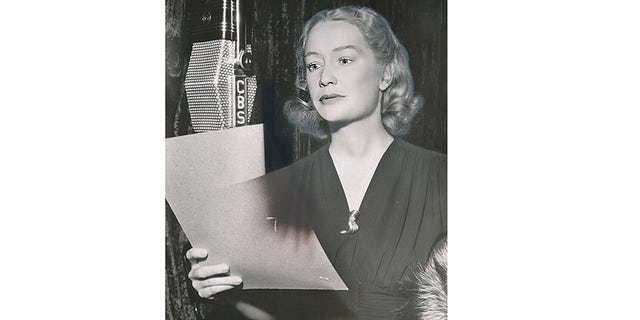 However, Ellenberger dismissed the claims.
"A lot of people accused her of being a communist, although there was never any definite proof she was," he explained. "Publicly, she never made any statements for or against communism.
"I think that because she was so liberal and she was with people who were thought to be communist sympathizers at that time… I don't think she was a communist. I think a lot of the organizations she was with were liberal… Her son didn't think she was either… And she married [Litvak], a Russian, which threw up a red flag."
Ellenberger added the FBI kept files on several movie stars, including Hopkins, due to their possible political beliefs and questionable associations.
Still, the allegations did impact Hopkins' career. During the '50s she was "gray-listed" and made few films.
And Ellenberger did confirm Hopkins was considered difficult on set.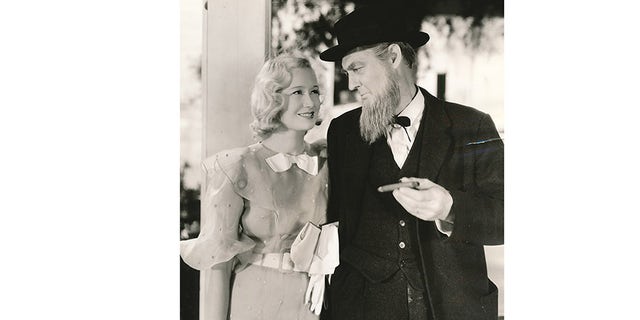 "I think she was a very insecure person and she felt she had to fight to get whatever roles she wanted," he said. "… I think that's why she had a reputation because she did stand up for herself. She didn't just let the studio or director push her around.
"If she had a weak director, she felt she had to take over… She felt films were beneath her and preferred the theater, but her true popularity came from the movies."
And Hopkins didn't just bump heads with directors or even studio heads. Her rivalry with fellow actress Bette Davis was far from a secret. It only grew worse when Davis had an affair with Litvak while he directed her in 1938's "The Sisters."
Hopkins and Litvak would divorce a year later.
"One weekend [Litvak and Davis] had an affair at a local hotel and Miriam found out about it," said Ellenberger. "That was a few months before they [starred together] in 1939's 'The Old Maid.'… Bette was also beginning to get more popular. That made Miriam a little jealous too."
Ellenberger said that by the time they filmed 1943's "Old Acquaintance," their fighting on set had worsened.
"It took three times longer than it would normally [to finish]," he said. "There would be all sorts of things they would do to each other to make it worse. Bette said she would never work with Miriam again. And she never did."
Hopkins insisted there was never a feud, but their time filming suggested otherwise.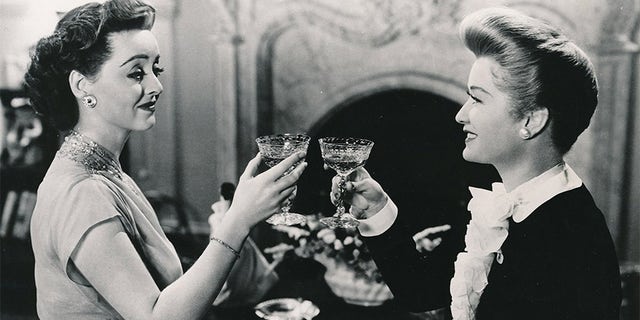 "In one scene, Bette was giving a speech and Miriam was supposed to be listening," he said. "But she's dusting the piano or moving around, taking the attention away from Bette and putting it all on her. But Bette would do things too.
"In one scene, they were filming a close-up of Miriam and Bette would be talking to the crew, laughing out loud and distracting Miriam. They would find all sorts of things to annoy each other… Then in one scene, Bette had to go up and shake Miriam… Half the studio came to watch this scene because they knew Bette was going to take it out on Miriam. And Miriam knew it."
Despite the numerous obstacles she endured in Hollywood, Hopkins found happiness as a parent. She adopted her son in 1932 as a single mother, a rarity for her time. Michael wouldn't learn he was adopted until he turned 20 and decided to join the Air Force.
"He needed a birth certificate," said Ellenberger. "Then she was forced to tell him. He said he was shocked about it, but wasn't really angry. He said, 'What could I do? I was treated well. I had everything I ever wanted.'
"So he didn't really blame her for it. But he never really knew why she never told him. It was unusual because everybody in Hollywood knew he was adopted. So it's really strange that no one mentioned it to him. It was kept a secret from him for 20 years."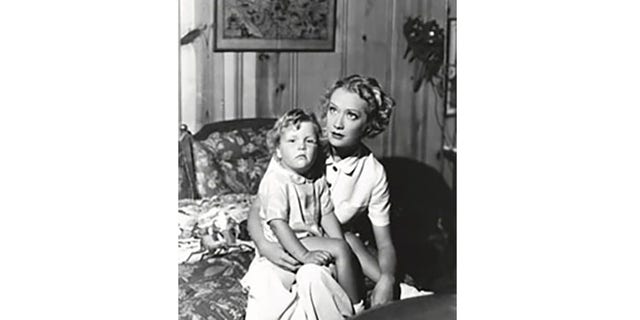 However, Hollywood came calling. When Michael turned 8, he was placed in boarding school so she could salvage her dwindling career.
"They didn't see a lot of each other after that," said Ellenberger. "And it kind of bothered him that he didn't get all the love he wanted… He just didn't see his mother a lot after the age of 8. Later in life, when he married, he had a son and Miriam evidently tried to make up for things in the past. She spoiled [her grandson].
"And according to the family, it kind of made [Michael] a little bit jealous… He was seeing all the love and attention she was giving to him and thinking, 'Geez, why didn't you do that when I was that age?' But from the time he was born until the age of 8, he was with her all the time. They were inseparable."
Ellenberger hopes his book will introduce Hopkins to a new generation of movie fans.
"She's one of the major film stars of the '30s and '40s who never had a biography written," he said. "She was a top player during that time."