Miranda Lambert's new beau Evan Felker was 'trying to have a baby' with wife before alleged affair: report
Miranda Lambert's new boyfriend Evan Felker was allegedly "trying to have a baby" with his wife Staci Nelson before going on tour with the country star.
A source told Us Weekly that Felker and his wife were not having problems until he went on Lambert's Livin' Like Hippies Tour that began in January.
"They did not have marital problems, so Staci did not think anything would happen," the source told Us Weekly. "He went on tour and he did not come home."
MIRANDA LAMBERT'S RUMORED BEAU IGNORED ESTRANGED WIFE FOR 2 MONTHS AND 'SURPRISED' HER WITH DIVORCE: REPORT
However, a second source said Felker and Nelson were having marital issues before he went on the tour with his band, Turnpike Troubadours.
It was revealed last week that Lambert and Felker were reportedly dating. The couple became cozy during her tour, according to multiple reports. Accorfing to Us Weekly, the couple got together in February when Felker was still married and Lambert was dating singer Anderson East.
Us Weekly reported Nelson "was devastated" when she learned of the alleged affair and discovered Felker was filing for divorce from local media. Felker also reportedly did not return to his home with Nelson in Oklahoma following the tour with Lambert.
"He completely shut Staci out," a source told Us Weekly. "Two months later — after Staci put it all together — he confessed everything."
MIRANDA LAMBERT'S RUMORED BEAU'S ESTRANGED WIFE SHARES TEARFUL SELFIE AMID REPORTS HUSBAND CHEATED ON HER WITH STAR
Following reports of Felker and Lambert's relationship, Nelson shared a tearful selfie on her Instagram story Thursday with a caption stating, "PSA: If Staci Felker [using her married name] can make it through this week, so can you."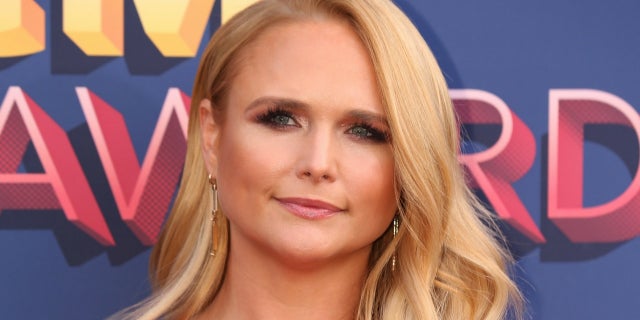 Lambert announced in March that the Turnpike Troubadours were going to join her for her summer tour.