Miley Cyrus has makeup malfunction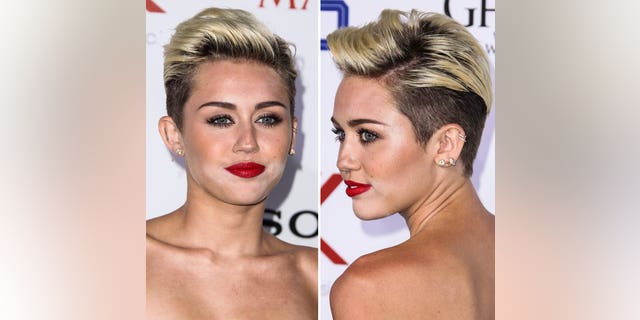 Miley looked super sexy in her Valentino jumpsuit at the Maxim Hot 100 Party on May 15 but unfortunately, she suffered a beauty blunder.
Cyrus rocked the Hollywood carpet with a bold red lip and super long eyelashes, but unfortunately, she forgot to blend her powder and the mishap was caught by photographers. Here's how you can get Miley's amazing look with no blending issues in sight.
Miley Cyrus: Maxim Party Makeup — Powder Mishap
Miley's skin was tan and glowing at the party. Unfortunately, the powder used on her chin must have matched her natural skin tone and not her red carpet bronzed self! To ensure her bold red lipstick didn't run, the makeup artist applied concealer and powder under her bottom lip and on her chin. But the powder was too light and it showed in the flashbulbs of the paparazzi.
Dean Fournier, a LORAC Cosmetics Makeup Artist, told HollywoodLife.com on May 15 that May is the worst month to buy a new foundation. Because the weather is changing, your skin is between it's winter and summer shade, and you won't find the right match.
Luckily, drugstores like CVS allow you to get a 100% refund on all beauty products, opened or unopened, so you can be sure you find the correct shade by testing out a few different brands or colors.
I've spoken to many makeup artists on TV and movie sets who rely on the beautyblender Sponge.
The sponge blends foundation flawlessly, giving you an airbrushed look. The pointed tip is perfect for concealing imperfections and for under eyes, and the rounded bottom is great for blending all over the face and neck.