Miley Cyrus fuels rumors by hanging out with ex Liam Hemsworth's sister-in-law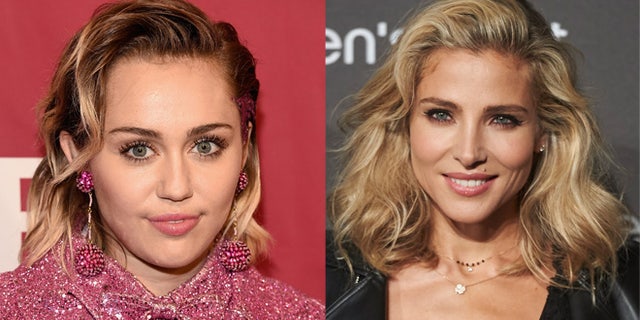 Miley Cyrus rang in the New Year down under with her ex-fiance Liam Hemsworth and his family, and it was smiles all the time.
Hemsworth's sister-in-law, Spanish actress Elsa Pataky who is married to Chris Hemsworth, shared a photo on Instagram with Cyrus and friends at the Falls Music Festival in Byron Bay on Sunday.
"I love people I can be crazy with!!" she wrote in the caption.
According to E! News, Cyrus, 23, and Hemsworth, 25, were seen "cuddling and kissing" at the concert over the weekend, while a source said that the exes were "affectionate" in the VIP area.
"Liam was seen rubbing Miley's back at one point," the source added.
The "Hunger Games" actor did not appear in any of Pataky's pictures. However, Cyrus popped up in several pictures with Pataky and her friends – as she re-bonded with the Hemsworth family.
"Nothing like a girly shopping mission when you're on vaycay – especially when it's festival-prep," wrote Spell and the Gypsy Collective, a store in in Byron Bay, on Instagram.
In the snapshot, Cyrus showcases her trademark tongue with Pataky following suit. The singer also posed for a selfie with Pataky's friend Gisella Marengo.
On Monday, the Spanish actress' friend Marta Martita, also shared a pool-side picture with the Hemsworth clan.
Cyrus and Hemsworth's New Year's reunion have fueled rumors that the couple is back on after breaking their engagement in 2013. The duo dated for five years before calling it quits – thought have professed that they will always love each other.
"You fall in love with who you fall in love with; you can never choose. I guess some people just come with a little more baggage," Liam told Men's Fitness magazine in November 2015. "I mean, look—we were together five years, so I don't think those feelings will ever change. And that's good because that proves to me that it was real. It wasn't just a fling."
He added: "It really was an important part of my life and always will be."
Like us on Facebook
Follow us on Twitter & Instagram