Miley Cyrus' Father and Brother in UFO Show on Syfy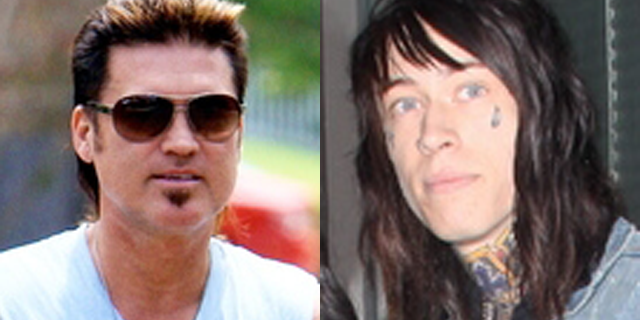 Dad, why does Miley always get all the attention?
How many times do you think Billy Ray Cyrus has heard that from Miley Cyrus' big brother, Trace?
Well - now dad's doing something to make it stop!
GALLERY: More pics of Billy Ray and the Family.
Billy Ray Cyrus will co-star with 21-year-son Trace in a reality show that investigates UFO activity, Syfy announced Tuesday.
In "UFO: Unbelievably Freakin' Obvious" the Cyrus boys investigate conspiracy theories about unexplained activity and paranormal phenomena, the cable network said in a statement.
"Getting the opportunity to take this adventure with my son, who has always had a keen interest in this area, is a dream come true," said the country music star.
Billy Ray Cyrus, 49, made fame in the country music scene with his ""Achy Breaky Heart" single but re-emerged on the entertainment scene when he co-starred with his tween-starlet daughter Miley on Disney's "Hannah Montana" for four seasons.
Trace was the frontman for the Metro Station rock group - which broke up earlier in 2010.
"Our audience craves authentic, compelling and informative storytelling that pushes the boundaries of our normal world," said Mark Stern, Executive Vice President of Original Programming at Syfy. "It will be interesting to see what truth Billy Ray and Trace may discover."