Mike Tyson: My Life Is Like Charlie Sheen's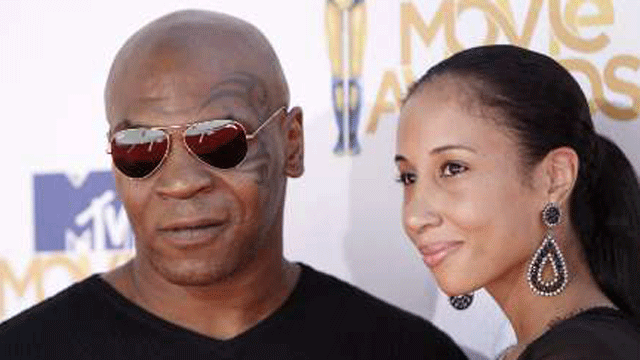 When we hear the name "Charlie Sheen" we can't help but think of goddesses, Adonis DNA, briefcases full of cocaine and all-round bad behavior. However, boxer-turned-actor Mike Tyson claims to lead a lifestyle similar to that of the fired sitcom star.
"I don't envy anything about his life, my life is pretty much parallel to his," Tyson told FOX411's Pop Tarts column ahead of Comedy Central's "Charlie Sheen Roasting" in Los Angeles over the weekend. "I don't envy him."
In fact, Tyson's own wild ways are soon set to become small screen fodder as he's teamed up to co-produce with Entourage's Doug Ellin for a HBO scripted drama about a young boxer growing up in New Jersey, loosely based on Tyson's tumultuous life.
"The show is going to be all about me… following me around as a kid, going to the gym, getting into trouble, getting people pregnant, unwed mothers, all that s**t, having babies out of wedlock all the f**king time, getting up to stuff before fights, all that stuff," he continued.
But in the present-day Tyson household, only girly viewing is allowed.
"My wife makes me watch all that 'Housewives' and 'Kardashians' BS. I have to watch the Kardashians, my wife will kill me if I don't," he explained.
That's the best reason we've heard of.