Mexican Telenovela Examines 9/11 By Touching on US-Mexico Relationships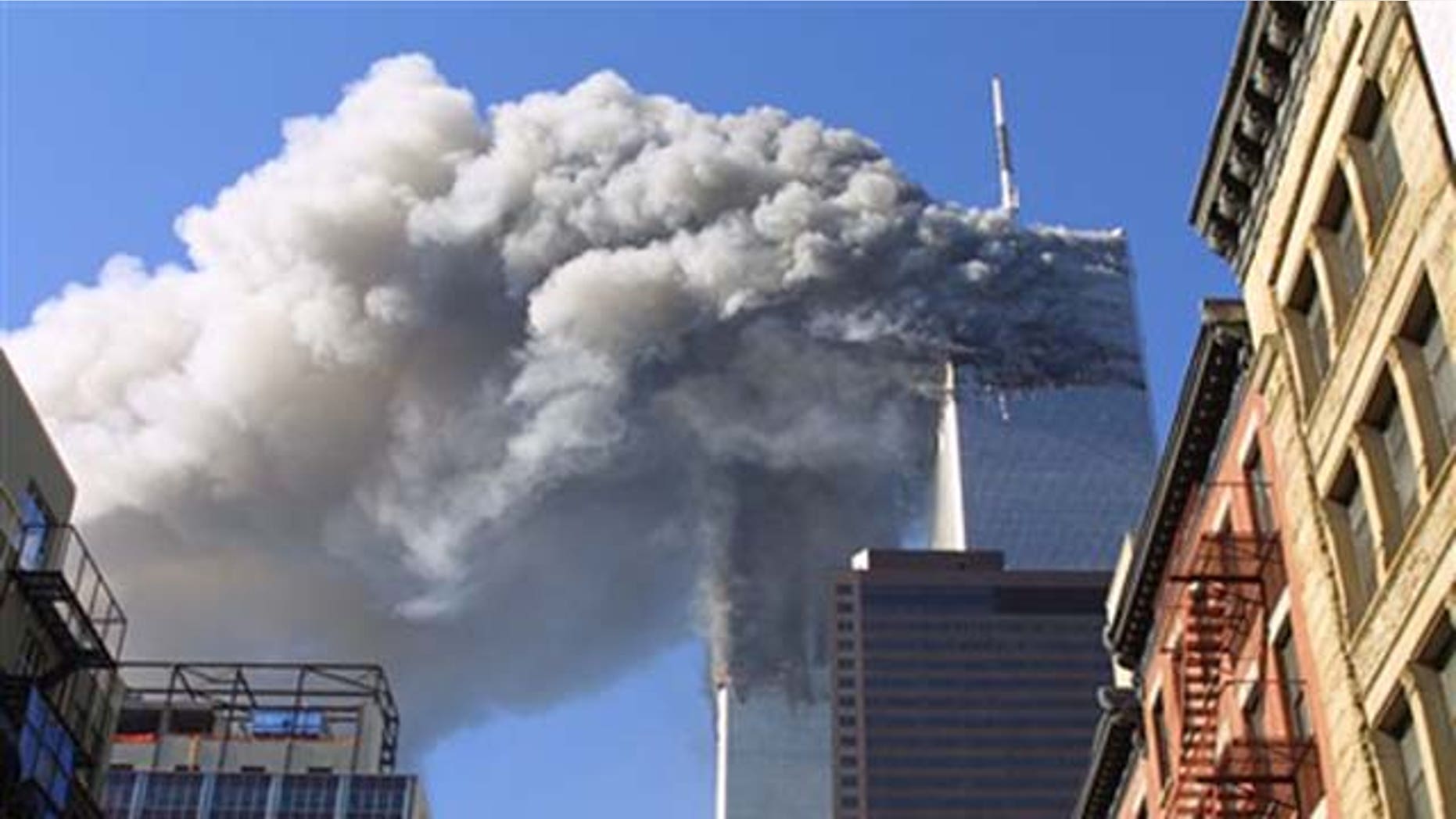 A new telenovela "The Eighth Commandment" takes a closer look at what happened post Sept. 11 both in Mexico and the United States.
The story highlights the morning of Sept. 11, 2001, when Isabel Sanmillán  takes part in a meeting in one of the twin towers of the World Trade Center. Thousands of miles away in Mexico, her family watches on television as the plane crashes. They fear their loved one has perished in New York.
A decade later, Sanmillán finds herself back in Mexico, thanks to the efforts of her daughter Camila in finding her. The woman doesn't remember who she once was, a photographer and the founder of a newspaper. Her employees have a hard time, as well, believing that this woman who has unexpectedly returned owns their company.
Sanmillán's story sounds like a miracle found in the rubble of the towers, but it's unfolding on millions of Mexican TV screens this summer in the soap opera "The Eighth Commandment," which traces the aftermath of the Sept. 11 attacks on both sides of the U.S.-Mexico border.
While Americans prepare to mark the 10th anniversary of the event, many Mexicans are remembering it through the twists and turns of this soap opera. The six-month-long series, in fact, takes on the subject with more candor than most U.S. productions have dared to adopt so far.
That includes scenes set inside the towers during the attacks and portraits of individuals who perished.
Producer Epigmenio Ibarra said he aimed to tell intimate stories within the epic frame. The series doesn't yet have an air date in the U.S.
Ibarra and co-writer Laura Sosa also deal with other themes currently in the news, such as Mexican government corruption, violence against journalists and the country's out-of-control drug violence.
"It was a landmark that was not only powerfully symbolic, but so big, so extremely terrible that it let us insert a story of human drama that was truthful ... that gave us a theme we wanted to talk about: the perspective of the victims," Ibarra said.
He said his idea gained extra inspiration after the May killing of al-Qaida leader Osama bin Laden. One of the first scenes in the series, in fact, shows the Sanmillán's family's response to the terrorist leader's death.
Actress Sara Maldonado, who broke from her usual good-girl roles to play daughter Camila, said the specter of the event haunted the set even a decade later.
"It's already the 10th anniversary, but it's super-present," Maldonado said during a break in shooting. "Each time we did scenes about the subject, I got goose bumps."
At a recent rehearsal in a studio outside Mexico City, Isabel Sanmillán, played by actress Leticia Huijara, visits the offices of her newspaper and is shocked to find a photo of herself in a makeshift memorial, in which she appears as a kind of martyr to journalism.
Huijara holds in her hands a U.S. flag with the word "honor" and her name as well as the names of the attack's victims printed on it.
"I think that what the Americans didn't have was a mourning process like this," Huijara said on the set. "They have to create some space exactly to show how things were, so that this mourning and healing come."
"The Eighth Commandment," which began airing in Mexico on Aug. 8, follows Isabel Sanmillán to New York before the attacks to pitch photos she took of a meeting between a top official of the U.S. Drug Enforcement Administration, a representative of the Mexican government and a drug trafficker.
The show then follows her family's struggles to deal with first her death and then her surprise return, after Camila finds her mother in New York while working on a story about undocumented immigrants who rescued people from the towers.
The show links the commandment mentioned in the title, which preaches "Thou shall not bear false witness against your neighbor" in the Catholic ordering of the list, to a journalist's duty to tell the truth. That's something both mother and daughter pay high prices for doing, in exposing actions by the U.S. and Mexican governments as well as by drug traffickers.
That provocative mix of elements fits Ibarra's reputation for having pushed the popular telenovela form during his 15-year-long career. Ibarra also draws from his journalism background and still writes a news column in the Mexican daily Milenio.
Through his production company, Argos Communications, in 1996, Ibarra produced "Nothing Personal," which was the first Mexican telenovela set in the world of politics and drug trafficking.
Later, he cast a woman as an antihero in the soap opera "The Gaze of a Woman," adding a novel grittiness to the otherwise rosy genre.
Ibarra went on to win three International Emmy nominations with the HBO Latin American production "Capadocia," which takes places in a corrupt women's prison.
He knew he was breaking new ground by taking on the Sept. 11 attacks, which Hollywood has so far approached cautiously. Right after the event, images of the imposing skyscrapers were even scrubbed from already filmed scenes in several movies.
"There's a resistance in American television that I think it's time to break," Ibarra said. "Ten years let us bring up the subject."
U.S. media expert Shari Anne Brill, who writes the blog The Brill Beat, said the decade since the attacks has cleared the way for dramas such as "The Eighth Commandment."
"You can't have something started while it's happening," Brill said. "You couldn't have done this show in 2002. People would have been raw. I think marking the 10th anniversary is a really good moment to start to do this show, because 10 years have gone by, people have healed."
Hollywood's hesitancy will end in the weeks leading up to the attack's 10-year anniversary, as Sept. 11-themed dramas and documentaries flood TV screens in the United States.
Ibarra, for one, didn't hold back in "The Eighth Commandment."
In one of the first episodes, Isabel Sanmillán's son is bullied by a schoolmate who says his mom died from an "overdose of concrete." The show also recreates terrifying moments inside the towers' stairwells during the buildings' collapse.
Sanmillán herself is rescued on the tower stairs by an undocumented Mexican immigrant. Later, she calls her husband with her face still bloodied.
"We are dealing with it without self-censorship," said Huijara, a past winner of Mexico's equivalent of an Academy Award. "For (Americans), it continues being a subject, in some ways, taboo."
To be sure, Ibarra enjoyed the creative freedom that comes with dramatizing another country's disaster. But exploring the subject also became a "powerful trigger" that "allowed the linking of tragedies" such as those that have plagued Mexico, Ibarra said.
In its similarly blunt way, Ibarra describes drug-war events and figures such as wanted cartel leader Joaquín "El Chapo" Guzmán and the activist and poet Javier Sicilia, whose son was killed in March by drug gang members.
Brill said the show's depiction of the Sept. 11 attacks and other themes could wake up audiences not just to past horrors but those still under way.
"People wander around watching these silly reality shows and get caught up in these stupid things," Brill said. "But they need to wake up and realize that there's some really scary things going on."
Based on reporting by the Associated Press
Follow us on twitter.com/foxnewslatino
Like us at facebook.com/foxnewslatino