Mexican pop singer Ariel Camacho, 22, dies in car crash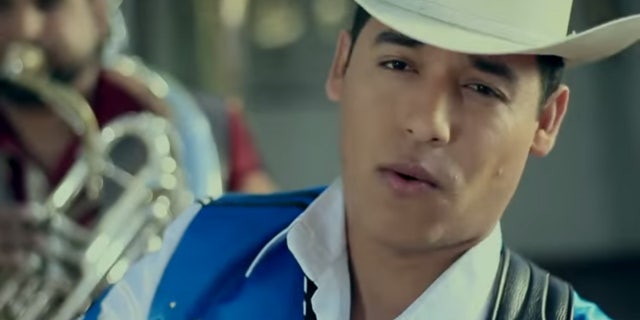 The Mexican pop singer Ariel Camacho died in a car crash on Wednesday just outside of his native Sinaloa. He was 22 years old.
The singer-song writer was on tour promoting a deluxe version of his album, "El Karma," at the time of the crash, according to Billboard.
"My heart is broken by the loss of Ariel Camacho," said Angel del Villar, president and founder of DEL Records, who signed Camacho. "I knew he was going to transform the genre in Mexico and the United States. Millions of people would have become fans and would have gotten to know the man I did."
According to Billboard, Camacho was known for his excellent guitar skills and "soft-edged vocals." He gained a large following through his live shows and videos on YouTube.
On Tuesday afternoon, the singer's Facebook page posted an image of the poster for a concert in Santa Rosa, Calif., on Friday night.
A passenger in the vehicle, Melina Sarahi Durán Martínez, 22, also died, while two others were injured, Mexican newspaper El Universal reported.
At the time of his death, he was also composing and recording new music with his band, Los Plebes del Rancho ("The Ranch Hands"), the Mexican paper reported.
Dozens of Mexican musicians expressed their condolences on social networks and published photos with Camacho. Several came to sing at his wake Thursday.
Like us on Facebook
Follow us on Twitter & Instagram