'Melrose Place' Actress Charged in Fatal Car Accident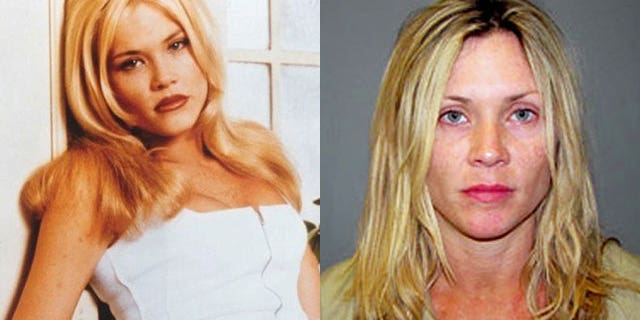 Former "Melrose Place" actress Amy Locane-Bovenizer was charged in a drunk driving accident that killed a New Jersey woman, the New York Post reported Tuesday.
Locane-Bovenizer, who played Sandy Louise Harling on "Melrose Place," was driving a 2007 Chevy Tahoe on Sunday night when she slammed into the passenger side of a vehicle, instantly killing noted art historian Helene Seeman, 60, authorities said.
The driver, Seeman's husband Fred, 60, was transported in a Medevac helicopter and remained incapacitated with serious injuries.
The couple were struck as they turned into their driveway in Princeton, N.J. Their youngest son, Curtis, 17, was with his mother when she died.
"My mother was incredible. She had a pure spirit, and her heart was always in the right place," the Seemans' oldest son Ford, 23, told the paper. "She wouldn't want me to harbor any resentment. I feel like a part of my soul is now missing."
Prior to the fatal crash, Locane-Bovenizer, 39, rear-ended another vehicle at an intersection a few miles away, before driving off, according to Somerset County Acting Prosecutor A. Peter DeMarco Jr.
The hit-and-run victim followed mom-of-two Locane-Bovenizer, who was reportedly "swerving and knocked down several mailboxes."
At the crime scene, police said they noticed the smell of alcohol on the actress' breath and reported her eyes were glassy and red-rimmed and her speech was slurred.
Locane-Bovenizer, whose husband is a wine expert, admitted to imbibing several glasses of wine before getting behind the wheel, authorities said.
She appeared before the superior court Monday afternoon for her arraignment. Bail was set at $50,000.
She is charged with vehicular homicide, second-degree and third-degree assault by auto. She faces five to 10 years in state prison.