Melissa Gilbert pens 'My Prairie Cookbook': Turns out Half-Pint can cook!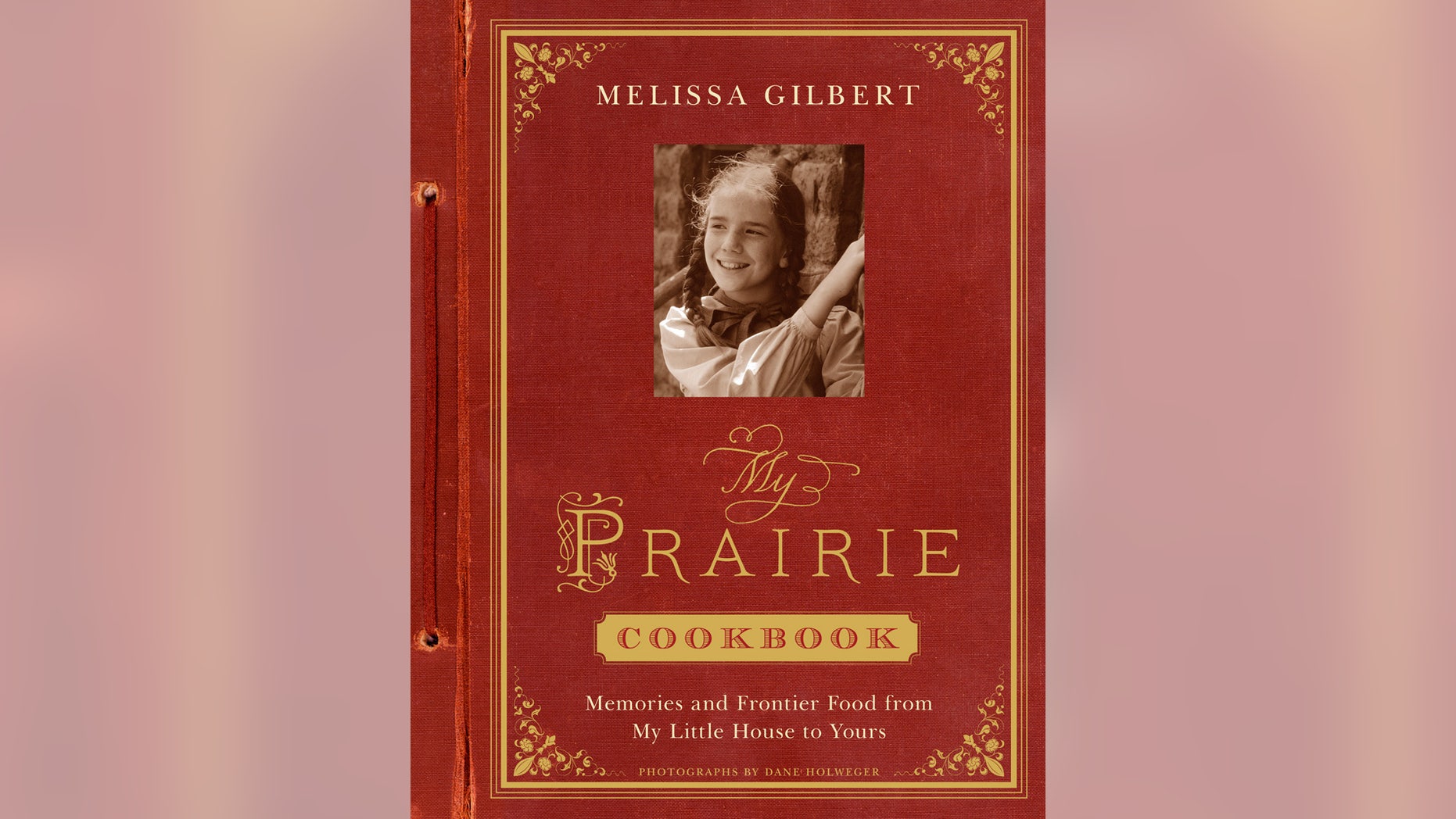 "Little House on the Prairie" fans are going to love this. Half-Pint, aka Melissa Gilbert, has just come out with a book that is part scrapbook, part cookbook. Called "My Prairie Cookbook: Memories and Frontier Food from My Little House to Yours," it is a gorgeous book crammed with behind-the-scenes memories of the iconic show along with some delicious homey recipes that Gilbert promises are her own.
The 50-year-old actress, who is married to "Thirtysomething" star Timothy Busfield, and now lives in Michigan, spoke to FOX411 about her big move, and her new project.
FOX411: Tell us about the new cookbook.
Melissa Gilbert: After my autobiography came out I heard from a lot of "Little House on the Prairie" fans saying they wished there had been more anecdotal stories, behind the scenes photos. I couldn't really focus on that because I was writing about 45 years of my life, not that it wasn't important but I couldn't devote an entire book to it. I was approached about doing a scrap book so I raided my mom's photo albums but it was still just a little thin, there wasn't quite enough content. We were trying to figure out what to do about it and every time I would talk to the publishers I was cooking and they finally said, 'Are these your recipes?' and I said, 'Of course yeah!' They said, 'Would you have any prairie like, homey comfort food?' And so I went through my files and we narrowed it down to 80, converted my 'add a pinch there, add a dash there' into real measurements so there was a lot of testing in my home.
FOX411: So you actually cook.
Gilbert: I for real cook. I really cook. Cooking is a huge part of my life. Meals were immensely important to us when the kids were growing up because everyone was so busy and fractured that we insisted on sitting down at least twice a week to connect at the dinner table. I had four boys so there were a lot of different tastes and requirements and I learned how to disguise food pretty well. These are tried and true family recipes. Some are from friends, one is my mom's and that's where it started.
FOX411: What's the one question you get asked the most?
Gilbert: What was Michael Landon like?
FOX411: What do you answer?
Gilbert: Like a father. He was a father, he was a mentor, he was a friend and co-worker. He was everything to me and everything to that show. He created it and wrote it and directed it and produced it and did it really, really well. People still love it today. It speaks volumes to who he was as a television maker. That answer could go on for hours to be honest. The other question I get asked a lot is, 'Do you stay in touch with any of the cast?' I stay in touch with Alison (Arngrim) who played Nellie. The cast stays in touch by email and sadly we get together a lot for funerals now.
FOX411: Is that depressing?
Gilbert: I wouldn't say depressing. I would say that it's sobering to say the least. All the men are gone. The only men left were young men or boys when we started.
FOX411: How is living in Michigan?
Gilbert: It's fantastic. We haven't been home much since we move here. We're working more than anytime we lived in L.A. It's what Tim (Timothy Busfield) said would happen but I didn't really believe it. I went and did "Steel Magnolias" in Pennsylvania on stage and now we're in Wilmington, North Carolina working on a series for ABC called "Secrets and Lies." He's the executive producer and director and I'm a recurring guest star.
FOX411: Ever get annoying working with him all day and then seeing him at night?
Gilbert: It's fantastic. We're having the best time. I love working with him. He's the smartest, most amazing director I've ever worked with. It's not hyperbole. I'm not making that up, it's the truth.
FOX411: After you divorced Bruce Boxleitner, did you think that was it?
Gilbert: I dated the inappropriate French boyfriend for a while which was the last gasp of just the wrong dude. The penultimate 'everything that was wrong with everyone I had ever been with' all wrapped up into one dude. After that I thought, 'That's it. Now I've really proven to myself that I'm incapable of making an informed, intelligent choice when it comes to men.' And I never thought I would get married again and I never imagined I would have this. My little sweet dysfunctional heart just landed in the right place. I'm in an easy, peaceful, mutually respectful, kind relationship with someone who cherishes me. And I fought against it at first because I'm not used to this, no drama and no stuff. I wasn't used to easy, but I am now.