Meghan Markle's father isn't being looked after by the royal family, says Princess Diana's butler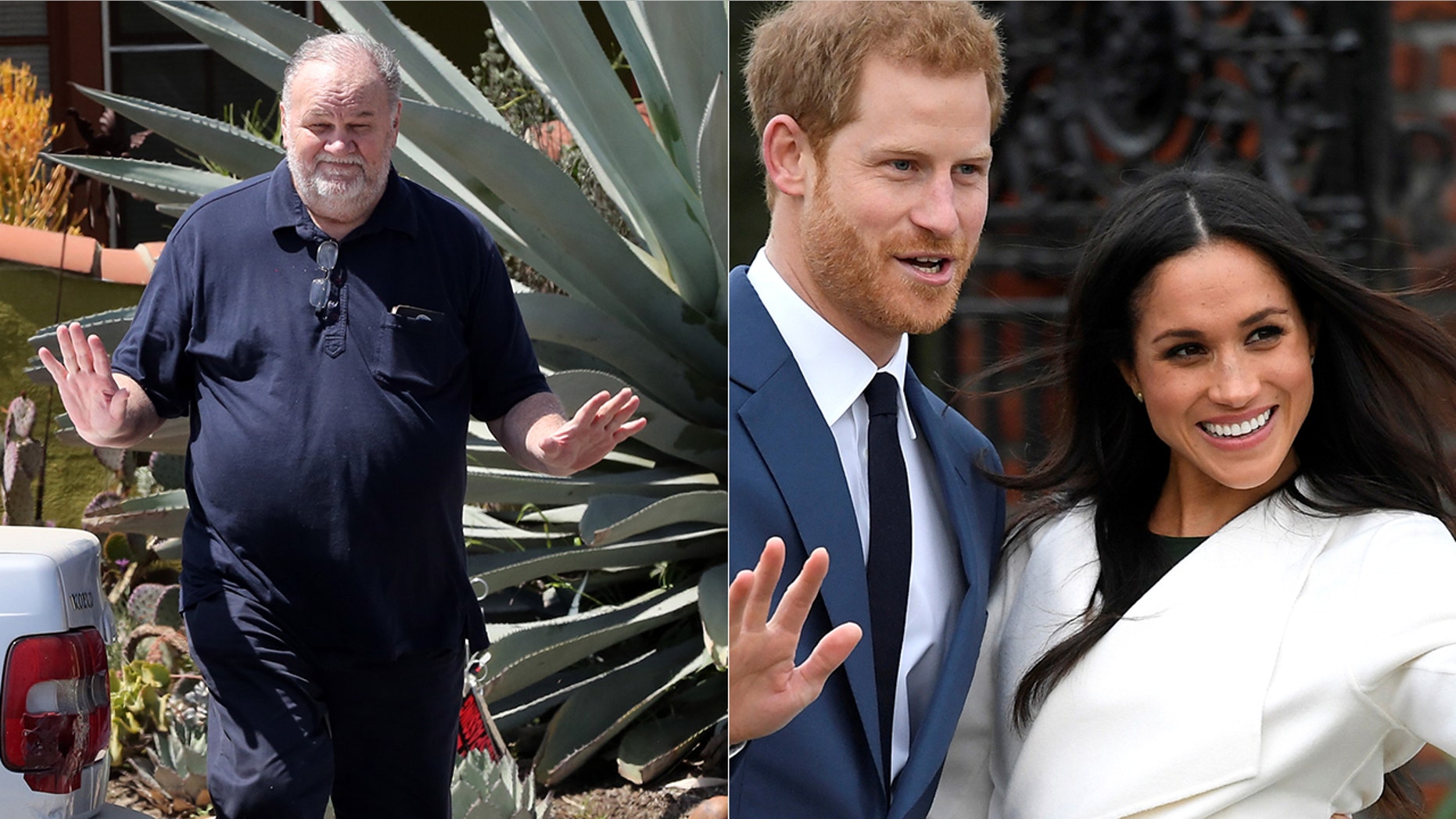 Princess Diana's former butler slammed the British royal family Tuesday for not protecting Meghan Markle's father against the media.
Thomas Markle gave an interview to ITV's "Good Morning Britain" Monday in which he revealed Prince Harry told him that President Trump should be "given a chance" and that the prince may be a Trump supporter.
He also called the staged paparazzi photos he posed for prior to the royal wedding a "mistake."
However, British journalist Piers Morgan told ET Tuesday that the 73-year-old was actually paid for the ITV interview as well.
Paul Burrell, who served the royal family for several years, including Harry's late mother, found the interview appalling and wondered why Thomas wasn't better trained to speak with the press.
The 60-year-old said he nearly "spat my Corn Flakes out" when he first saw the interview.
"It's another bombshell blindsiding the palace," said Burrell. "It's extraordinary that Meghan and Harry didn't know this was going to take place. Why didn't her father tell her? Who's giving him PR advice? You just chucked a big rock into the royal pool, and there'll be ripples, and the ripples are coming.
"The queen is at Windsor Castle in her breakfast room right now looking at the papers and thinking, 'What is happening out there?'"
Thomas was allegedly paid nearly $10,000 for the televised tell-all where he spoke candidly about his private chats with Harry.
The decision came just weeks after he admitted to getting paid to pose for fake paparazzi photos in an attempt to improve his public image.
Just days before Thomas was set to walk his famous daughter down the aisle in front of millions, the former "Suits" actress announced he wouldn't attend the royal wedding on May 19 following his heart surgery.
It was also revealed that Markle's father was embarrassed by the backlash following the staged photo shoot.
"Sadly, my father will not be attending our wedding," Markle said in a statement released by Kensington Palace. "I have always cared for my father and hope he can be given the space he needs to focus on his health.
"I would like to thank everyone who has offered generous messages of support. Please know how much Harry and I look forward to sharing our special day with you on Saturday."
Kensington Palace then announced Markle would be walked down the aisle by Prince Charles, Harry's father.
Burrell wondered why the palace wasn't informed about Thomas speaking to the media for pay.
"The palace has the biggest PR machine in the world and they can't protect those who are outside the gates. There's no protocol in place, it's never been done before. They don't look after those coming into the family. The outsiders are the ones who are most vulnerable and that's what I saw in the interview."
Still, Burrell believed Thomas meant no harm in sharing his experience with the world.
"I like him," said Burrell. "I thought he was vulnerable. I felt sorry for him and I know what's going to happen. The world press are on his doorstep and now they want more. What's next? Is [Markle's mother] Doria (Ragland) going to sit here talking about swapping knitting patterns with the queen?"
Thomas admitted in his interview that the paparazzi scandal was "a mistake."
"I thought it would be a nice way of improving my look," he explained. "Well, obviously that all went to hell. I feel bad about it. I apologized for it."
Thomas concluded that he is "proud" of the new royal couple.
"I send my love to both of them," he said. "I couldn't be more proud of those two and I think they'll do great. I couldn't be more happy to have a new son-in-law I love them both dearly."
Meanwhile, Morgan insisted that Thomas was paid for the interview but said his motive wasn't money, but rather to set the record straight.
"It wasn't about money for him, you can tell that," he said. "The real motivation was setting the record straight, having his say. He's made some bad mistakes, my God, he's been punished for it.
"As he said, it cost him, really the trip to go walk his daughter down the aisle because all the stress and pressure from his own bad behavior boiled over and he couldn't get the flight. He was very keen in the interview to be very praiseworthy of Harry. He said, 'I like him, he's a gentleman and he protects Meghan, and I really value that.'"
Back in May, Thomas debunked claims that he asked his daughter, now the Duchess of Sussex, for money just weeks before the wedding.
Tabloids insisted the 73-year-old reached out to the 36-year-old former "Suits" stars for money on at least two occasions earlier this month and Markle refused to help.
Thomas told TMZ the rumor is "just plain bulls---." The former Hollywood lighting director said he has "a decent retirement fund" and doesn't need his daughter's help for money.
Thomas added that if he did ever need financial assistance, he is certain Markle would come to the rescue. Thomas also claimed money has never been a topic of discussion between the two and neither brings it up.