Meghan Markle's dad slams Queen Elizabeth, Trump, says he's been shunned since tell-all interview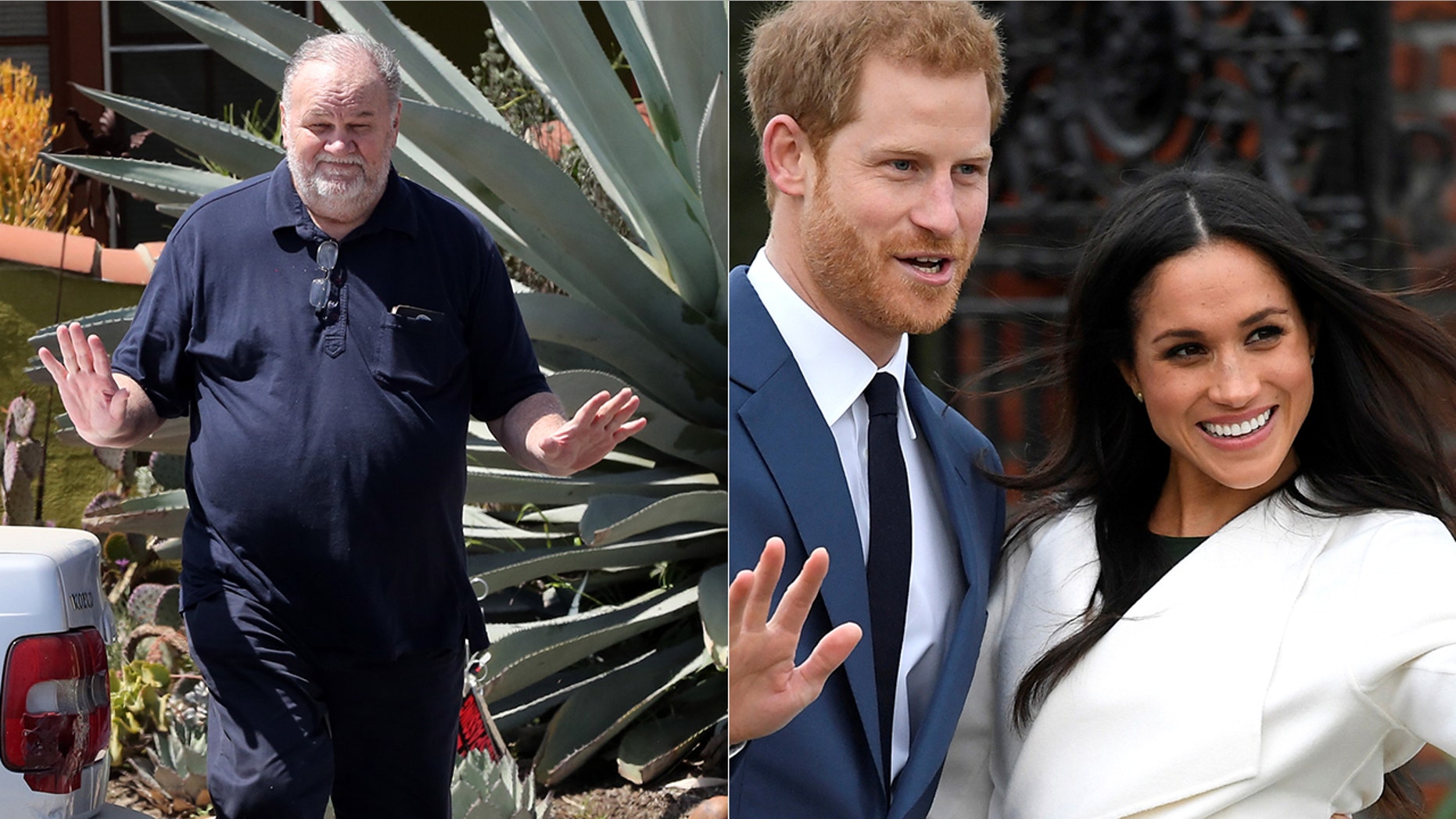 Meghan Markle's father believes the royal family is putting him in the "penalty box" after his surprise TV interview with "Good Morning Britain" last week.
Thomas Markle told TMZ Tuesday he hasn't spoken to anyone since the tell-all, including his own daughter, the Duchess of Sussex.
PHOTOS: MEGHAN MARKLE'S SEXY SELFIES
The 73-year-old insisted he's getting the cold shoulder from Queen Elizabeth. He slammed reports the Queen is planning to meet with President Trump.
"If the Queen is willing to meet our arrogant and insensitive president she has no excuse not to meet me," said Thomas about the president's scheduled visit to visit the UK next month.
"I'm nowhere near as bad," he added.
This isn't the first time the former Hollywood lighting director has shared his opinions about Trump.
During his interview on "Good Morning Britain," Markle claimed he spoke with his daughter's husband, Prince Harry, on the phone. The 33-year-old, who is sixth in line to the throne, allegedly urged his father-in-law to give Trump "a chance."
Markle revealed Harry may have allegedly been harboring much more positive views towards the president than previously thought.
"Our conversation was I was complaining about not liking Donald Trump," said Markle. "He said, 'Give Donald Trump a chance.' I sort of disagreed with that but I still like Harry. That was his politics, I had my politics."
When asked if the Duke of Sussex was a Trump supporter, Markle replied, "I would hope not now, but at the time he might have been."
Markle also claimed he has been in touch with Harry and conversed with him over the phone multiple times, including that one time Harry asked for his daughter's hand.
Markle didn't attend the high-profile wedding last month after suffering a heart attack following the controversy of participating in staged paparazzi photos.
He admitted the paparazzi scandal was a mistake.
"I thought it would be a nice way of improving my look," he explained. "Well, obviously, that all went to hell. I feel bad about it. I apologized for it."
In another conversation, Markle recalled getting an impression that Harry was "open to the experiment" of Britain leaving the European Union.
"It was just a loose conversation," he claimed. "I think he was open to the experiment."
Following Markle's interview, Princess Diana's former butler slammed the British royal family last week for not protecting the Duchess' father against the media.
Paul Burrell, who served the royal family for several years, including Harry's late mother, found the interview appalling and wondered why Thomas Markle wasn't better trained to speak with the press.
"It's another bombshell blindsiding the palace," the 60-year-old told "Good Morning Britain." "It's extraordinary that Meghan and Harry didn't know this was going to take place. Why didn't her father tell her? Who's giving him PR advice? You just chucked a big rock into the royal pool, and there'll be ripples, and the ripples are coming.
"The queen is at Windsor Castle in her breakfast room right now looking at the papers and thinking, 'What is happening out there?'"
Fox News' Lukas Mikelionis contributed to this report.