Meghan Markle displays growing baby bump at London fundraiser
Meghan Markle proudly displayed her growing baby bump Monday at the Royal Variety Performance in London.
Markle, 37, glowed at the fundraiser, which also fell on the same day as her six-month wedding anniversary to Prince Harry. She wore an outfit by Safiyaa. Her black and white top was said to cost $1,000, the Daily Beast reported. She wore her hair back with a pair of Birks Snowstorm Earrings. Her husband, Harry, 34, chose to wear and black and white tuxedo, matching his wife's outfit colors.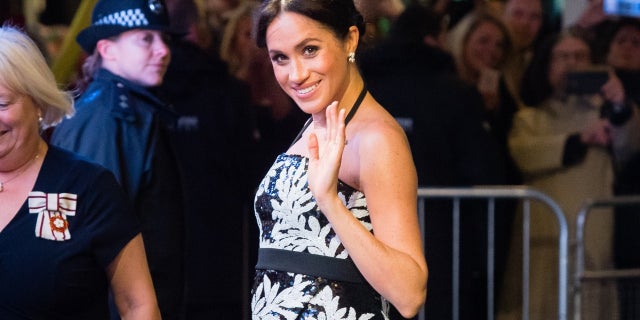 MEGHAN MARKLE, PRINCE HARRY EXPECTING FIRST BABY
The fundraiser included performances from Clean Bandit, George Ezra and Take That. The cast of "Hamilton" also performed, People reported.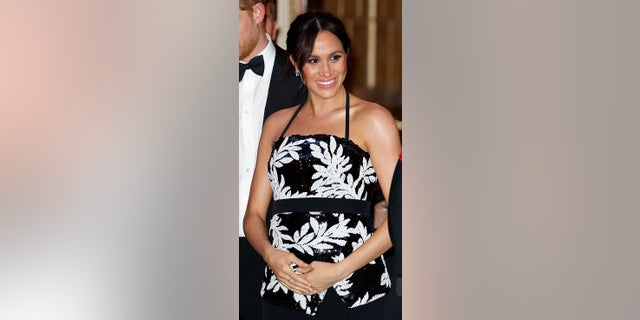 The Royal Variety Performance has been taking place since 1912 and raises money for its charity, according to its website.
Last month, Duke and Duchess of Sussex announced they were expecting their first child in the spring of 2019. Markle is currently five months pregnant.