Matt Lauer still sending notes to 'Today' producers, report says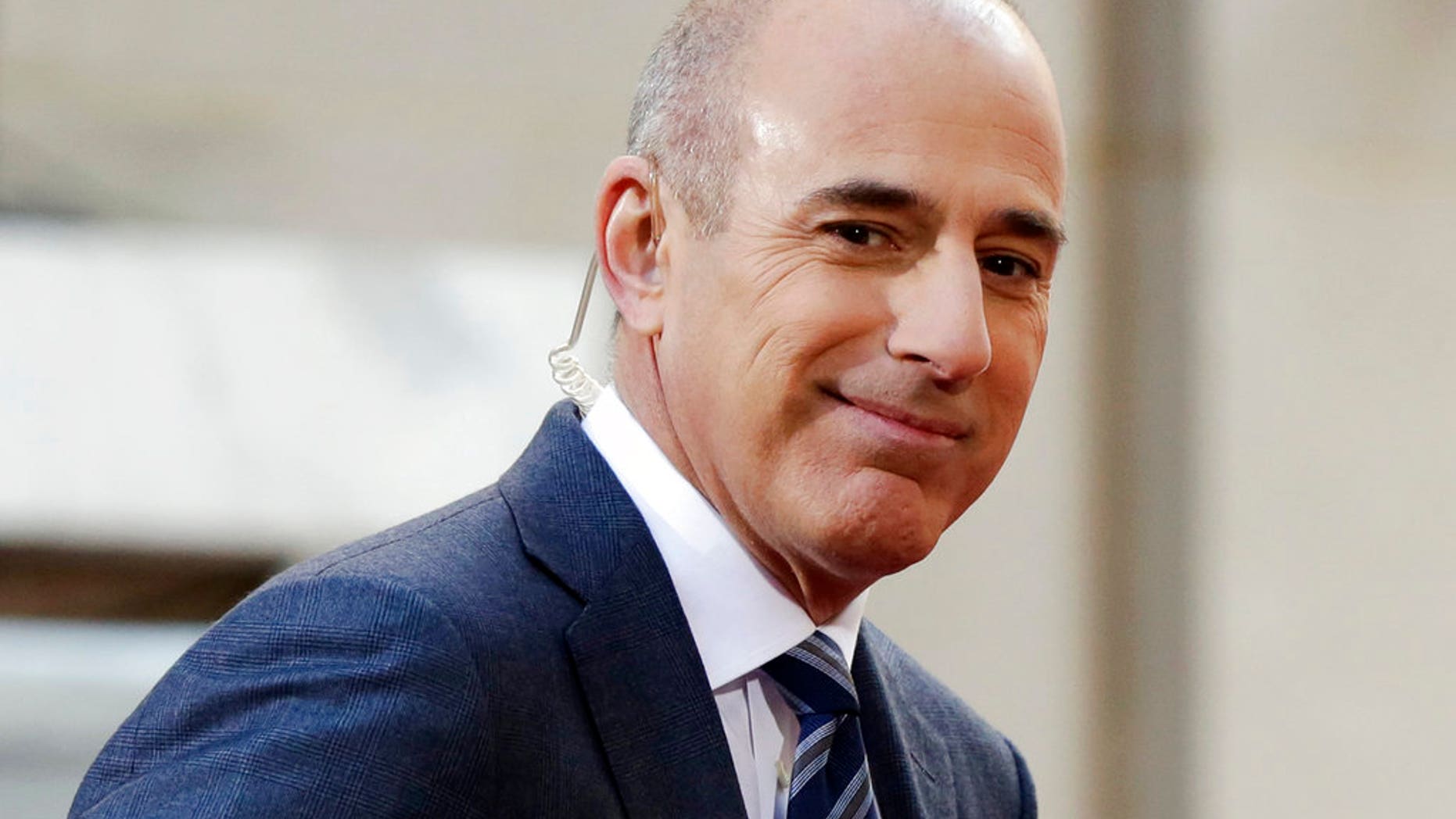 Fired "Today" host Matt Lauer has been sending unsolicited feedback to show producers, despite being kicked to the curb more than a month ago.
The New York Post reported late Wednesday that Lauer's notes include critiquing the music that was used to launch a segment on the long-running news program.
The report added that Lauer's feedback has "not been warmly received by 'Today' staff."
Lauer was dismissed in late November after a colleague accused him of what NBC described as "inappropriate sexual behavior" at the 2014 Winter Olympics in Sochi, Russia. Reports in Variety and The New York Times detailed a sordid history of sexual harassment and assault allegations against the anchor, who had been a fixture on "Today" since the mid-1990s.
The allegations against Lauer led to criticism of NBC News executives, some of whom were accused of turning a blind eye to the sordid deeds of one of the network's highest-paid stars.
EX-NBC NEWS PRODUCTION ASSISTANT REVEALS SECRET RELATIONSHIP WITH MATT LAUER
Addie Collins Zinone, a former NBC production assistant who had a consensual relationship with Lauer in the summer of 2000, wrote in Variety that there was "no way [Lauer] could have gotten away with it without others above him making these situations go away — manipulating, strategizing, whatever it is they did to wield their power against the powerless."
In a statement after his firing, Lauer said, "Repairing the damage [from the allegations] will take a lot of time and soul searching and I'm committed to beginning that effort. It is now my full-time job."
MATT LAUER STILL LIVING WITH WIFE IN HAMPTONS AS SOURCE REVEALS DISGRACED HOST JUST WANTS TO 'PLAY GOLF'
A source told the Post last month that Lauer "plans to disappear and play golf ... and stay in the Hamptons. He has no intention of mounting a Billy Bush-style comeback campaign. He is going to stick to his one statement and not address the allegations further."
On Tuesday, NBC named Hoda Kotb as co-anchor of the "Today' show's first two hours with Savannah Guthrie, the first all-female team to headline "Today" in the show's 65-year history.