Mary Jo Buttafuoco speaks out in new documentary, says she forgives 'Long Island Lolita' Amy Fisher
Mary Jo Buttafuoco was willing to forgive her husband's teenage mistress who brutally shot her in the head — but the decision was far from simple.
The 63-year-old revisited the infamous 1992 case of Amy Fisher, who was coined "the Long Island Lolita" by the press for the 24th season of Oxygen's true crime series "Snapped," which investigates mysterious and violent cases across the country.
Buttafuoco wanted to set the record straight on some common misconceptions that have lingered over the years.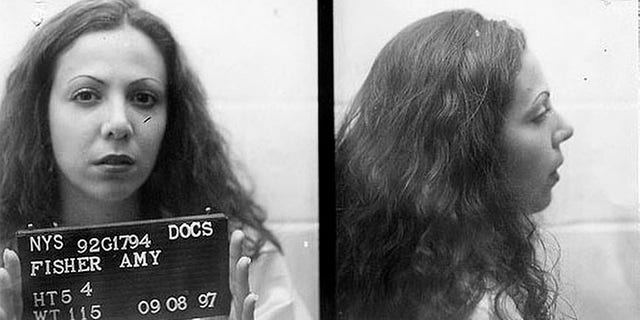 Fisher was a 16-year-old high school student when she began an affair with then-36-year-old Joey Buttafuoco, an auto-body repairman and father of two children. At age 17, she went to the Buttafuoco home in Massapequa packing a .25 caliber gun.
Fisher rang the doorbell and pulled the trigger, leaving the 37-year-old bleeding and lying unconscious with a bullet hole in her face.
Lawyers depicted Fisher as so lovesick, she planned the slaying in a jealous rage. The investigation launched a media frenzy that resulted in three made-for-TV films starring Noelle Parker, Alyssa Milano and Drew Barrymore as the murderous teenage temptress.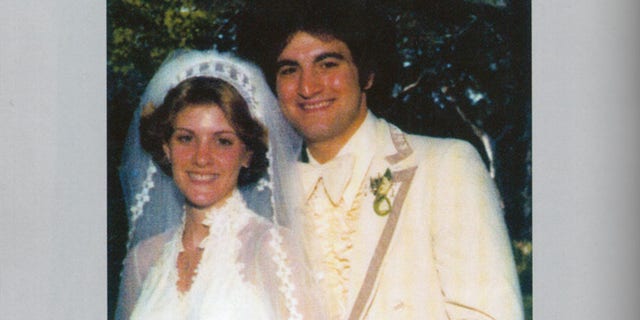 Fisher spent nearly seven years in prison and was released in 1999. The New York Times reported Buttafuoco encouraged the judge to press for Fisher's release.
Buttafuoco told Fox News her choice to forgive Fisher was "years in the making."
"For a long time… I hated her," she explained. "I hated what she did, I hated that she came to my house, interrupted my life. The audacity of this punk to come and do this. The medication would shut me up… Then you get the anger again.
"In between, there'd be bouts of being OK. I had children to think of, so I never let them see me like that. It was after seven years I went to the Betty Ford Center because I was addicted. I was addicted to these drugs and I wanted to get off them. I had survived this gunshot wound, but I was now a drug addict if you will."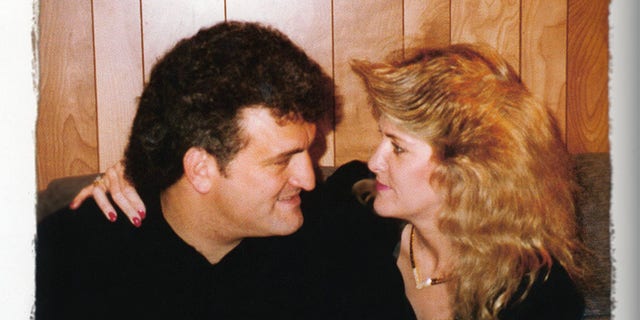 Buttafuoco said that it during her time getting sober in rehab where she realized she wanted to let go.
"It was kind of there that through the program they said to me, 'You know, Mary, you survived,'" she recalled. "'You're alive. Now, what do you want to do for the rest of your life? Are you going to feel like this for the rest of your life?' It was a slow turnaround.
"I sobered up and I realized, 'You're right… I can't feel like this anymore. I just can't… I got to let you out of my head. I got to let you go because you're killing me again all over again… It sounds so cliche… [But] It's just a process that when you have something like this, you have to move forward. To move forward you have to forgive. You have to."
However, Buttafuoco stressed her forgiveness doesn't mean she accepted the heinous act committed by Fisher, one that nearly robbed her children of being raised by a doting mother. She admitted that for a period of time, she feared Fisher would return and hurt her again.
Why did Fisher snap on May 19, 1992? To Buttafuoco, that answer was easy.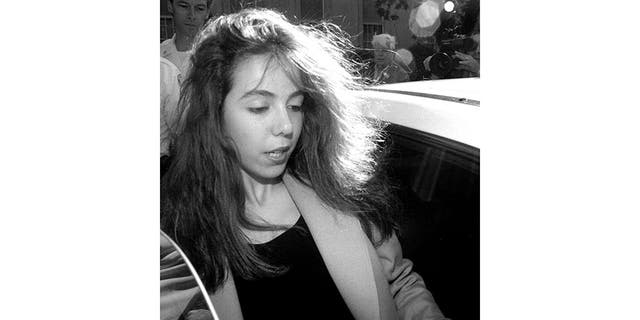 "She's insane," said Buttafuoco. "She's crazy. She's a narcissist. Why? … She didn't know me. Came to my home and lured me out of my home and then shot me because she was having an affair with my husband. I guess he didn't want it anymore. He was done. He had done his thing with her… and he was like, 'Listen… It's not for me.'
"So she started to focus her attention on me. She had been stalking me and she had hired other people to shoot me. I knew none of this. None of this. What made her snap? You'd have to ask her that. She just did, didn't she? She tried to kill me."
People Magazine reported Joey was indicted on 19 counts of statutory rape, sodomy and endangering the welfare of a child. While Joey initially pleaded not guilty, he later admitted to having sex with Fisher when she was 16. He spent four months in jail.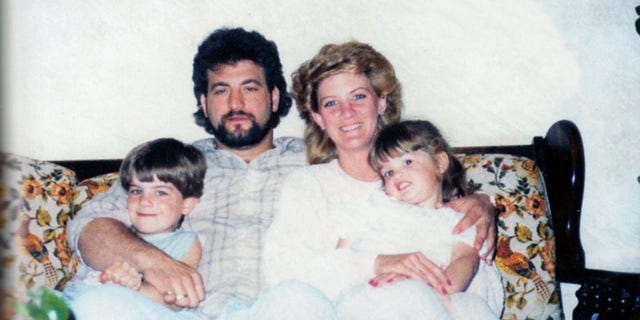 Buttafuoco was left partially paralyzed on one side of her face and deaf in one ear. With surgery being too dangerous, the bullet remained lodged in her neck. Still, she stood by her husband — for a while.
"I wasn't strong enough," she said. "I was physically sick, I was mentally sick. I had gone through this. I had post-traumatic stress disorder. He was very good to me and very good to the kids, taking care of us. We had a close-knit family. His family and my family have known each other for all of our lives. We were high school sweethearts. We were together 20 years before all of this.
"I would guess it was just my weakened state that kept me in. It was after, again, once I got sober and I started to get strong. That's when I said, 'I can't stay here anymore.'"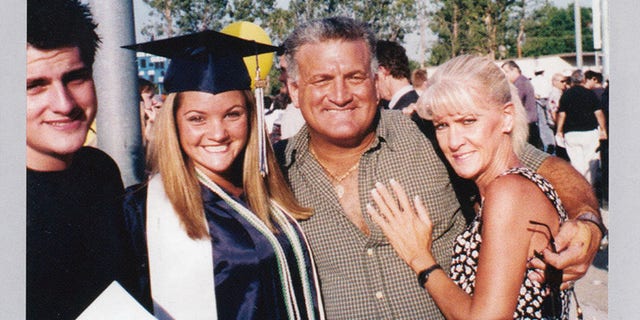 Buttafuoco divorced Joey in 2003 after 26 years of marriage. In 2010, she remarried. Buttafuoco currently resides in California with her children and granddaughter nearby. Joey also tied the knot again in 2005.
In 2003, Fisher married Louis Bellera and the couple shared three children. In 2007, Fisher launched a career as a porn star but walked away from the industry in 2011. In 2015, she and Bellera called it quits.
And while life for Buttafuoco is quieter these days, she still vividly remembers that fateful day.
"This gun came out of nowhere," she explained. "I didn't see [a] gun, I didn't know [Amy] had a gun. I had no idea. I just felt this explosion, like somebody had a baseball bat and just swung it as hard as they could in the side of my head. That's what I felt.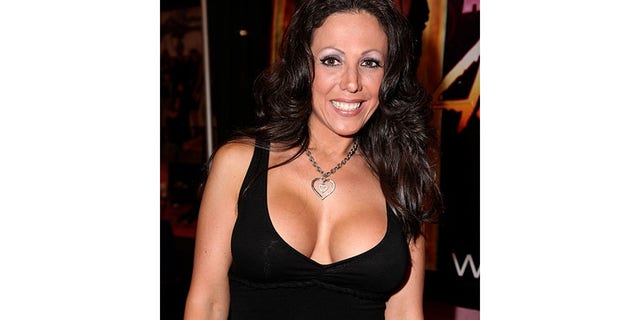 "It didn't hurt because I don't know whether your body goes into shock, but I just felt this explosion. I felt myself going down. That was really it until I woke up a couple of days later in the hospital."
Looking back, Buttafuoco insisted her nightmare was far from over. She said it was the media scrutiny that immediately followed while she was healing from a near-fatal attack that truly tore her apart.
"It was the most difficult time I've ever had in my life now that I can look back on it," she said. "It was awful… The gunshot was the easy part. Getting shot was the easy part. I couldn't believe what went on… I was in agony.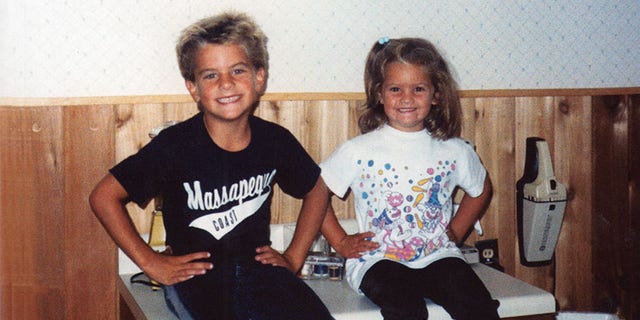 "I didn't feel the bullet when I got shot, but boy, when you wake up and the pain starts to set in… [And reporters were] outside my house. I didn't live in a gated community. I didn't live with fences around my house. They invaded my neighborhood. They went to the neighbors, they went to friends, and they went to all of our family. It was terrible."
Still, Buttafuoco admitted she made some mistakes along the way in attempting to handle her unwanted fame.
"When I say I did a lot of things wrong, probably talking to the press," she explained. "I was very angry, so I came across as a belligerent, loud-mouth, Long Island woman. I wasn't sympathetic… It turned into this three-ring circus. I found myself fighting [for my husband]. It made me angry, but I did it.
"I did it because I didn't know what else to do… I just wish I'd kept my mouth shut and let things go, but it didn't work out because [the press] wouldn't leave us alone… I got caught up in the whole thing.
"It wasn't wrong as much as I didn't know any better," she added. "I just did. I was trying to stay alive and this is what happened."
"Snapped" airs Sunday at 6 p.m. on Oxygen.