Married Ewan McGregor reportedly spotted kissing 'Fargo' co-star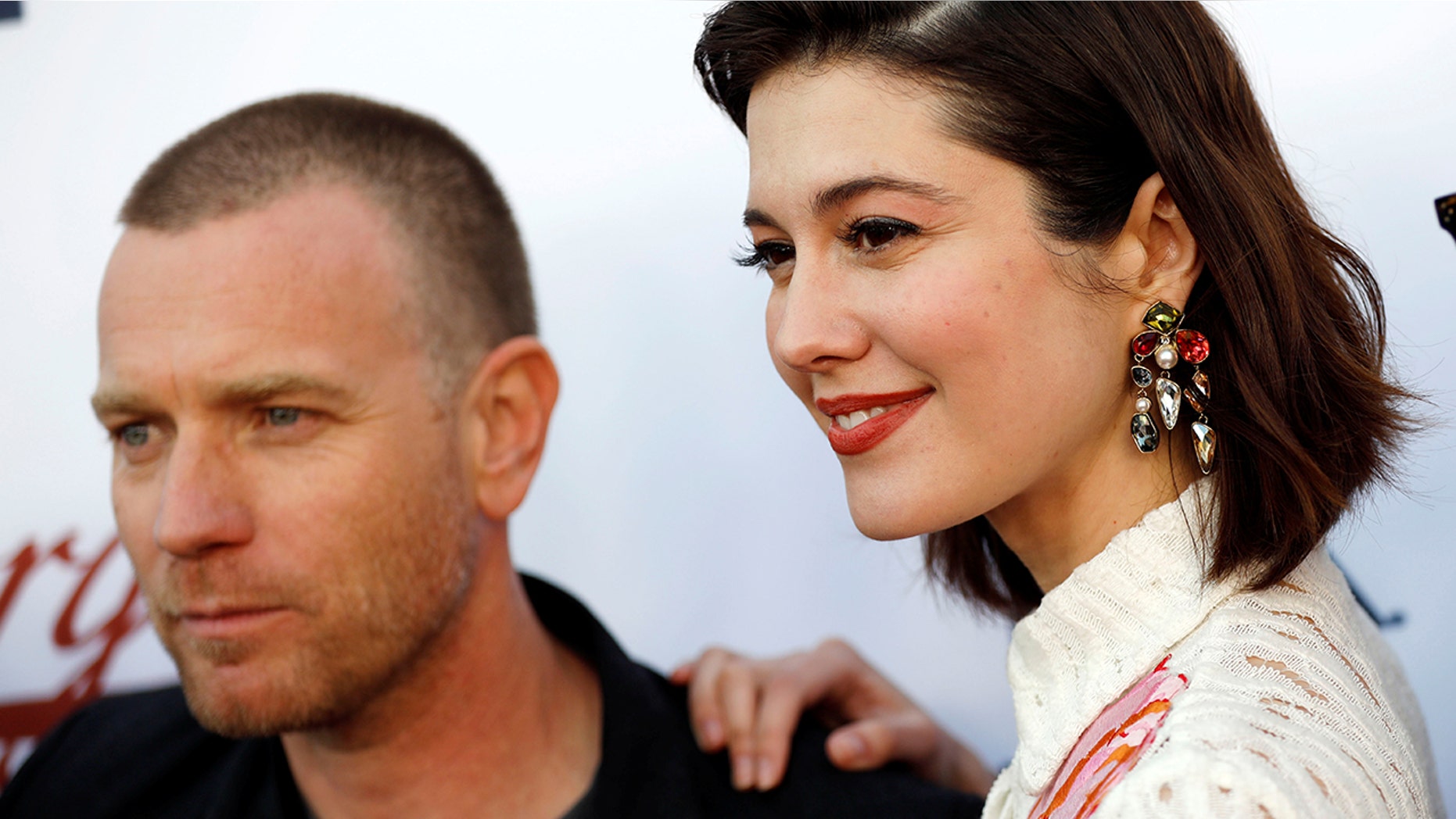 Actor Ewan McGregor and his "Fargo" co-star, Mary Elizabeth Winstead, brought their on-screen romance to real life this weekend, when they were spotted getting hot and heavy at a fashionable London restaurant, a report said Sunday.
The 46-year-old dad of four and the 32-year-old Winstead — who plays McGregor's lover on the FX series — shared a passionate kiss at the Good Life Eatery in the posh St. John's Wood district of northwest London, according to pictured published by The Sun.
"They were deep in conversation and were there together for more than an hour," a customer told the newspaper.
"As they left, she got on to the back of Ewan's motorbike, and they sped off together."
If McGregor and Winstead were trying to be discreet, then they picked the wrong place.
"There's always lots of celebrities around in that area," the customer said.
"The cafe was really busy with people including delivery drivers coming in and out the whole time.
A McGregor family source later told People magazine on Sunday that the actor and his production-designer wife of 22 years, Eve Mavrakis, called it quits in May but kept their split private.
In recent months McGregor and Mavrakis have posted pictures of themselves without their wedding rings on social media, The Sun reported.
Winstead married director Riley Stearns in 2010. They announced their separation in May.
McGregor, 46, and Winstead, 32, play lovers Ray Stussy and Nikki Swango on the edgy FX series.
Mavrakis, 51, and McGregor — also well known for roles in "Trainspotting" and three "Star Wars" movies — have four daughters together, Clara, 21, Jamyan, 16, Esther, 15 and Anouk, 6.
McGregor plays Obi-Wan Kenobi in the "Star Wars" prequels.
Back in February, Winstead shared an Instagram photo of herself and McGregor.
"Pretty lovely Canadian Sunday. Good night!" she wrote.
In "Fargo," Winstead plays a recently released prisoner and McGregor a probation officer.
"This is a very interesting person with a complicated moral compass," Winstead told the Los Angeles Times back in May.
She told Time magazine, also in May, that her on-screen relationship with McGregor is lasting one.
"Once I knew that their love was real, then I was able to really move forward with this sort of sweet, bubbly, optimistic version of a femme fatale," she said
This article originally appeared in the New York Post's Page Six.