Mark Ruffalo Slams the 'Old' and 'Bigoted' Views of Those Who Oppose Same Sex Marriage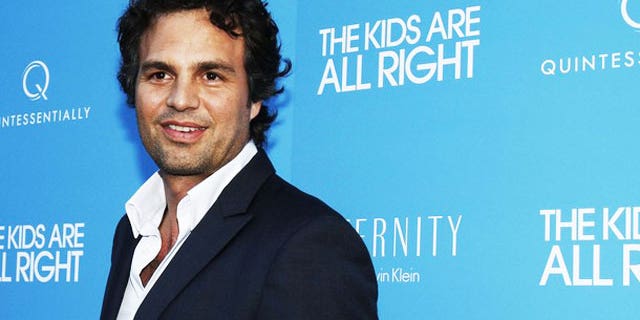 LOS ANGELES – The reinstatement of Proposition 8 in California, a bill which prohibits same-sex couples from legally marrying, continues to cut through the heart of Hollywood – and Mark Ruffalo is the latest celebrity to express his passion amid the ongoing fight for gay marriage rights.
"There's a debate going on about gay marriage and whether children can be raised in an 'unconventional' family and go on to be sexually healthy, viable, productive people – that's all used as an argument against gay marriage," Ruffalo recently told Pop Tarts. "It's so ridiculous to me."
Nonetheless, Ruffalo remains confident that the push to continue preventing same sex couples from tying-the-knot, at least in California, is on its last legs – thus prompting those in opposition to use scare tactics as a last resort.
"It's the last dying, kicking, screaming, caged animal response to a world that is changing, a world that's leaving a lot of those old, bigoted, un-accepting views behind. It's over," he continued. "Those against it are very tricky and they're using really dark ways to promote their ideas. But 75 percent of Americans want an appeal on 'Don't Ask, Don't Tell.' They want gays to openly serve in the military. Ten years ago that was probably 30 percent. That number is more reflective of who we are as a nation today than anything else."
Ruffalo was most likely referencing an ABC News-Washington Post poll that was conducted in February of this year, in which 75 percent of responses stated that homosexuals should be allowed to serve in the military openly, as opposed to 62 percent in January 2001 and 44 percent in May of 1993.
Ruffalo stars in the new film "The Kids Are Alright", which is centered on a long-term, married lesbian couple (played by Annette Bening and Julianne Moore) who have two teenaged children born by artificial insemination. However, the fabric of their seemingly fruitful and flawless family life starts to fall apart when the kids decide to seek out their sperm donor 'father' (Ruffalo) who turns out to be an earth-loving, college drop-out and bachelor who owns a flourishing local/organic restaurant.
"The more people get to experience 'these people' (gay and lesbian couples) who are not so much unlike themselves, the more accepting they become," he said. "You can't know somebody like that then want to take away something (like marriage) that is so precious to them."
And in Ruffalo's opinion, perceiving a homosexual person as being any different than somebody who is straight stems only from what we're told by others.
"We live down the street from a gay couple with a young son, my son goes and plays there and has lunch there. My son is 8 years old, and not once has he come and asked why his friend has two poppas," he added. "His family is no different to my family – they eat at the same time, send their kid to school, discipline him and love him the same way. It's only the teaching that we give to the child that makes them see those distinctions."