Mark Ballas joins last season of Broadway's 'Jersey Boys'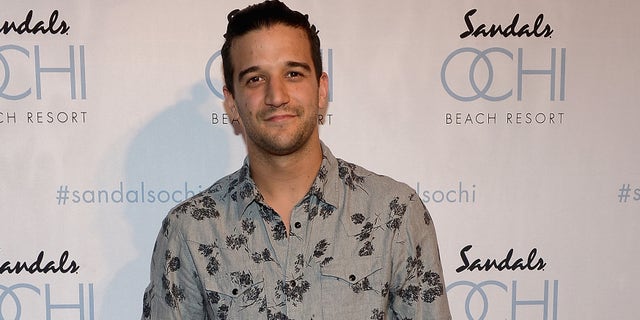 NEWYou can now listen to Fox News articles!
Mark Ballas has traded in the ballroom for Broadway.
The longtime "Dancing with the Stars" pro dancer revealed on social media on Tuesday that he has joined the final cast of "Jersey Boys" as the Tony Award-winning musical brings down the curtain after 11 years on Broadway.
"I couldn't be more excited," the 30-year-old Ballas said in a short video on Instagram. "This role is an absolute dream come true."
Ballas, who won the "Dancing with the Stars" mirror ball twice, will play the title role of Frankie Vallie.
The news comes just days after it was revealed that he would not be returning for season 23 of the hit ABC dancing show.
In a letter to fans he posted on social media, Ballas opened up about not returning to the show.
"I wanted to hand write this letter to personally thank each and every one of you for the support over the years. I am incredibly moved + grateful for all of your messages over the past 24 hours. I know many of you are concerned + curious. I want to wish my DWTS comrades luck this season. I'll miss competing + creating outside the box, however I am looking forward to this new chapter + venture that is beginning shortly," he penned.
The letter continued: "I will soon have news for you all on where you can find me. I hope to see you there."
Ballas, who is of Mexican and Spanish descent on his father's side, will make his Broadway debut in the show on Oct. 18.
The Broadway show's producers announced that the musical based on the career of the rock group the Four Seasons is closing in January after 11 years.
Producers said Tuesday the show will hold its final performance on Jan. 15 after 4,642 shows at the August Wilson Theatre. It is the 12th-longest running show in Broadway history.
The musical tells the story of Valli, Bob Gaudio, Tommy DeVito and Nick Massi and features 20 Four Seasons songs, including "Sherry," ''Big Girls Don't Cry," ''Can't Take My Eyes Off You" and "Oh, What a Night."
It won the Tony for best musical, a Grammy Award for best cast album and has been seen by over 13 million people across the world and grossed over $2 billion worldwide. A film adaptation by Clint Eastwood came out in 2015 but failed to live up to the buzz.
Michael David, a "Jersey Boys" producer, said in 2011 that the show's popularity is like a theatrical lightning strike — unpredictable and hard to replicate. It has attracted families and couples, fans of the music, people drawn to the true story and those who like the rags-to-riches tale. And it attracted men, an elusive Broadway target.
"I can't think of a show that has attracted and surprised men like this does — men who wouldn't be caught dead in a Broadway show," he said. "And they return. That's a lot of our business: people who bring back someone else to see it again."
The show has in the past few years seen a gradual decline in ticket sales. Last week, it pulled in about $540,000 over eight performances, a typical haul for the past few months but far less than its $1,150,000 potential. The last time it broke the $600,000 mark was April.
Based on report by the Associated Press.