Mario Vargas Llosa has proposed to Isabel Preysler, but she is undecided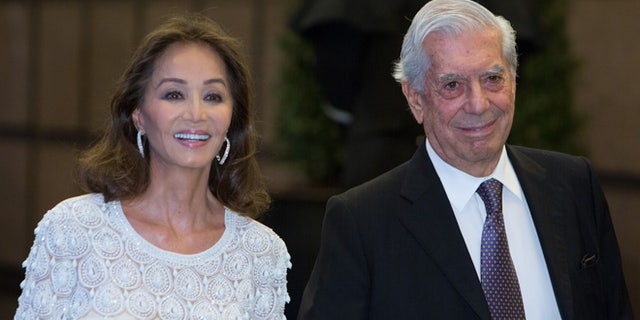 Mario Vargas Llosa and Isabel Preysler, who is Enrique Iglesias' mom, have been happily dating for more than a year. And it looks like the Nobel Prize wants to take it to the next level.
Speaking to Hola! magazine, Preysler revealed that the Peruvian writer has already popped the question to make their relationship even more formal – but she has not given him an answer.
"Mario has asked me to marry him, but I have not responded," she told the Spanish-language magazine. "Nothing is ruled out in our future. All options are possible."
Vargas Llosa, 80, and Preysler, 65, have been dating for about a year after being friends for more than 20 years. Their relationship came to fruition after the author separated and then divorced his wife Patricia Llosa in 2015. He was previously married to Julia Urquidi.
Preysler was previously married to singer Julio Iglesias, Carlos Falco and Miguel Boyer, who died in 2014.
The socialite told the magazine that if she were to marry Vargas Llosa, she wouldn't like her special day to be grand. "I would most definitely no wear a white dress," she told Hola!
"Mario is a 10, really," she said. "It gives me great pleasure to hear him speak. I have too many love letters that he has written me that are really wonderful."