Marc Anthony's foundation Maestro Cares to open second orphanage, now in Colombia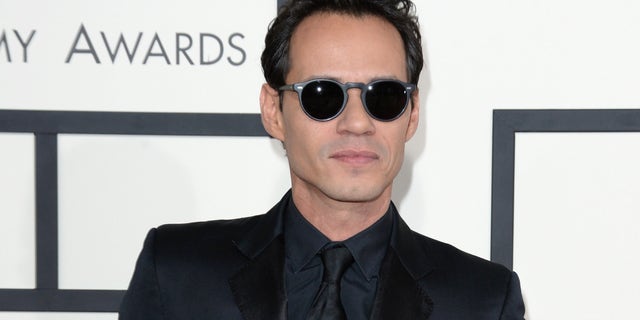 NEWYou can now listen to Fox News articles!
Marc Anthony, the best-selling salsa artist of all time, has a net worth of $20.8 million and makes more than a million every month, but he has never forgotten those who, like him, grew up unaccustomed to wealth.
Anthony, along with entrepreneur Henry Cárdenas, the President and CEO of Cárdenas Marketing Network, founded the charity Maestro Cares Foundation in 2012 with the goal of helping children in Latin America who live in disadvantaged communities. The organization takes a holistic approach to social problems by providing housing, health, educational, and recreational centers and services where kids' basic needs can be met.
Maestro Cares' first project, a residence and school for boys, opened in the Dominican Republic in August 2014, and the non-profit is already working on ambitious plans to open similar centers in Mexico, Peru, and Puerto Rico.
Meanwhile, it will open its second orphanage and school in Barranquilla, Colombia – Cardenas' home country – this April. The city of Barranquilla has already donated the land for the center.
The Colombian Maestro Cares center will have double the capacity of the Dominican Republic residence, serving more than 200 children.
"The Foundation is taking off at warp speed," Sylvia Zaldívar, Executive Director of Maestro Cares told Fox News Latino. "Marc Anthony has been leveraging his relationships to develop projects that are making a real difference in communities in need."
The projects spearheaded by Maestro Cares are expensive, but Anthony and Cárdenas have found that the support of fellow philanthropists is robust. Latinos and Latinas, particularly those in visible positions in entertainment, technology, and sports, have been generous with their wealth.
Last year, Mexican telecom magnate Carlos Slim, among the world's richest men, made a commitment from the podium to front the money Maestro Cares needed to build an orphanage and school in Toluca, Mexico. Construction will start on that project later this year.
A similar commitment was made by Marcelo Claure, CEO of Sprint, at a Tuesday night gala in New York City. Claure made a public promise to earmark $1 million for the construction of a children's center in Bolivia, his native country.
In addition to Claure's donation, Maestro Cares raised more than $1.3 million in support of its projects at the New York gala.
"Attendance and revenue was more than double what it was last year," said Zaldívar, alluding to the growing power of Latinos' role in philanthropy.
The money came in the form of tickets for the black-tie event (tables ranged from $12,500 to $50,0000), as well as funds raised through live and silent auctions, which included iconic Latino objects and experiences, among them the autographed boxing gloves of Miguel Cotto, a custom artwork by Romero Britto, a golf "foursome" with Chi Chi Rodríguez, who was also honored at the gala for his own philanthropic work, a custom-made gown by Narciso Rodríguez, and guitars autographed by popular Latino musicians Chayanne, Marco Antonio Solís, and Marc Anthony himself.
At the end of the evening, Anthony gave a private live performance to a select group of gala attendees.
"I was amazed at the generosity and commitment of Henry Cárdenas and Marc Anthony for such a worthy cause," said Rick Najera, a Hollywood writer/director, author of the memoir "Almost White."
Anthony is a hands-on philanthropist and one with a long-range vision, Zaldívar said, and he's eager to involve younger Latinos with less wealth in charitable work, too.
"It's easy to build an orphanage. It's another thing entirely to keep kids fed," she said.
To that end, Anthony has partnered with Goya Foods, which donated a pound of food for every dollar raised at Anthony's concerts.