Marc Anthony and British Squeeze to Move In Together, Report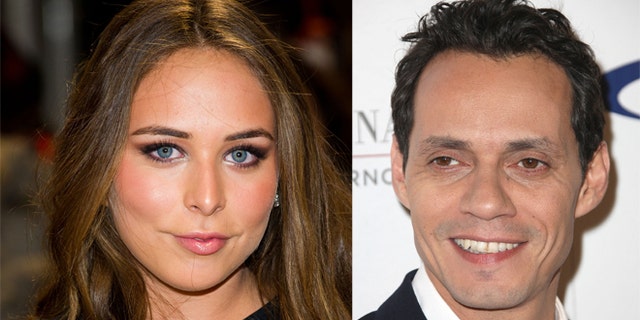 Things are getting serious between Marc Anthony and his new and (awfully young) squeeze, fashion heir Chloe Green.
The British publication The Sun is reporting that the salsa singer wants Green, whose father Sir Phillip Green owns the Top Shop clothing empire, to come live with him in the United States.
A bit fast, eh?
Not really, according to a source who spoke with U.K.'s celebrity magazine Grazia.
"Chloe and Marc have totally fallen for one another. She's been looking into getting a place in New York, where they love to hang out, or Miami, where his family are based."
After ending things with Venezuelan model Shannon de Lima last month, Marc Anthony was spotted with Green snuggling and getting close while in Disneyland in Anaheim, Calif. a few weeks back, as the two lovebirds took his 4-year-old twins, Max and Emme (which he shares with ex wife singer Jennifer Lopez), to have a fun day in the park.
The "I Need to Know" singer attended a star strutted wedding in Puerto Rico over the weekend with Green where the two allegedly were not shy and were quite affectionate with one another. Other stars like Eva Longoria, Khloe Kardashian-Odom, Fat Joe, Paulina Rubio and Mary J. Blige.
Grazia magazine also put out a report claiming that Marc Anthony's ex-wife, singer and actress Jennifer Lopez, is fully supporting Marc Anthony's relationship with Green.
"Jennifer invited Chloe and Marc over to discuss the kids and the two women bonded.
"She and Marc are still close. She wants him to be happy."
Follow us on twitter.com/foxnewslatino
Like us at facebook.com/foxnewslatino