Mainstream media attacking Trump's 'dumb' idea for military parade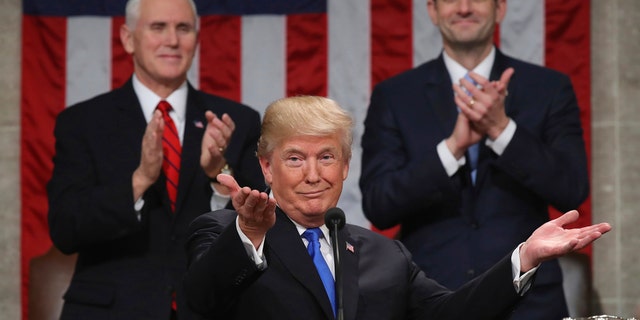 The mainstream media have suddenly taken a drastic stance against parades.
President Trump reportedly ordered the Pentagon and White House staffers to look into holding a military parade in Washington, D.C., and the mainstream media quickly went bananas with scolding and stock video of soldiers from enemy regimes marching alongside tanks and missiles.
"For the most part, U.S. presidents have avoided displays of military power that are often associated with the former Soviet Union's Red Square celebrations, or more recently, Kim Jong Un's parades in North Korea," NBC News' Hans Nichols said on "Today" as fear-inducing footage rolled.
North Korea and the former Soviet Union typically have been referenced when discussing the idea of a military parade in America, but Trump reportedly was inspired when by Bastille Day celebrations in France.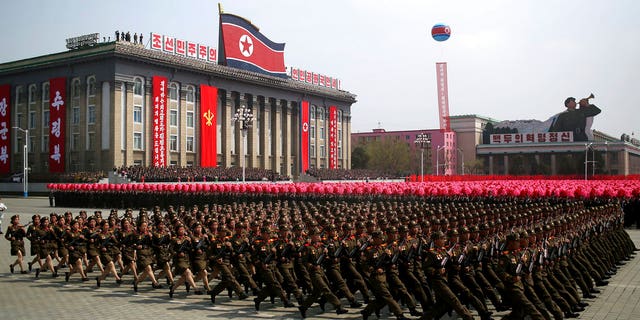 CNN has devoted significant coverage to the parade since it was floated as an idea. Jeffrey Toobin even declared, "We're getting more North Korean every day."
MSNBC's "Morning Joe" namesake Joe Scarborough repeated that somebody had better say "no" to Trump's idea, while the panel on ABC's "The View" mocked it relentlessly.
"If he wants to emulate the French, how about some national health care," Joy Behar suggested before Sunny Hostin said Washington's existing infrastructure couldn't even handle a lavish parade.
Whoopi Goldberg said Trump should "kick some money in" if he wanted a parade so badly.
The Washington Post called it a "dumb idea" and countless people took to Twitter to express frustration with the idea. "America, traditionally shows off its freedoms, not its military. The weak do that," CNN's Chris Cuomo tweeted.
The media have proven repeatedly that they could create hysteria whenever Trump simply considered something, which was evident when pundits appeared outraged over reports that Trump thought about possibly firing special counsel Robert Mueller. The parade is no different.
Press secretary Sarah Sanders said Wednesday the White House hasn't "made a final decision" on holding the parade but Trump is "exploring" different ways to highlight the country's pride for the military. A parade also would require various permits and a ton of planning, so it's not happening anytime soon either way – but that hasn't stopped the hysteria from liberal media members.
Lawmakers on both sides of the aisle have popped up on cable news to condemn the idea and Fox News' Shepard Smith joked that Trump could be given "mini replicas" of tanks.
Fox News contributor Tammy Bruce noted that a "parade celebrating our troops and their work is apparently the only parade liberals don't like" and declared that she's all for the celebration.
"One sure way you know this is a great idea is by how upset liberals have already become," Bruce wrote.