Madonna passes Gaga as highest-paid musician: Who's your favorite money-making music star?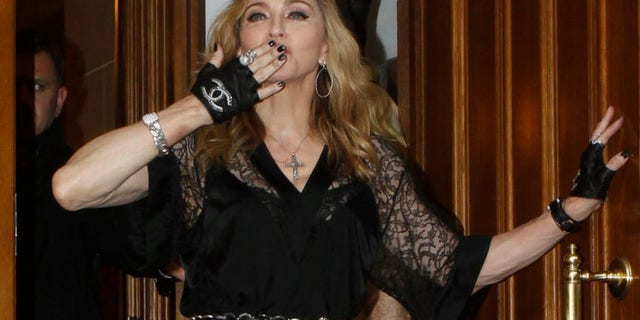 And the Madonna-Lady Gaga rivalry continues... It was just last weekend when Gaga poked fun at her apparent beef with the Queen of Pop while hosting "Saturday Night Live." But now, Gaga's really got a reason to hate Madonna: the Material Girl is making more money than Mother Monster.
SODAHEAD SLIDESHOW: Forbes' highest-paid musicians
According to Forbes magazine, Madonna is officially the world's highest-paid musician of 2013. Thanks to her MDNA Tour as well as income from her Material Girl clothing line and Truth or Dare fragrance, Madge made a whopping $125 million over the past year.
Right behind Madonna, of course, is Lady Gaga. The "Born This Way" singer raked in $80 million within the past year. And truthfully, Forbes discloses that Gaga could have made it to No. 1 this year, had she released her ARTPOP album during the mag's scoring period and been able to finish her tour (Gaga had to cut her tour short due to a hip injury). Maybe next year, Gags.
But Madonna and Gaga aren't the only money-making musicians this year. Forbes' 2013 list of top-earning musicians is filled with rock stars like Bon Jovi, country crooners like Toby Keith and teen pop sensations like Justin Bieber. So, who's your favorite of them all?
From Madonna to Gaga to Jon Bon Jovi, who's your favorite money-making musician on the list?