"Madea's" Box Office Success Leaves Philip Anthony-Rodriguez Happy as Can Be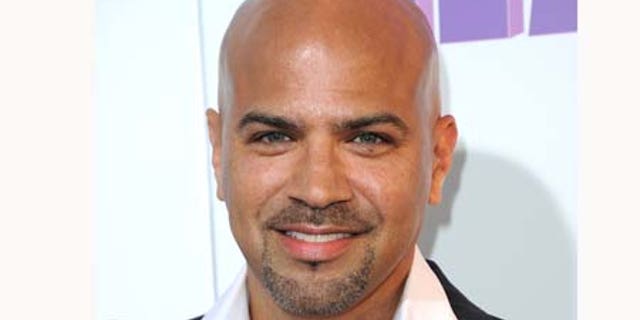 "Tyler Perry's Madea's Big Happy Family" debuted with a whopping $25.8 million at the box office this past weekend – and Philip Anthony-Rodríguez couldn't be happier.
Anthony-Rodríguez, who plays Dr. Evans in the movie, had a role in that that opening-weekend success. The film just lost out to Rio as the most-watched movie of the weekend.
Anthony-Rodríguez says working with writer-director Tyler Perry was an unforgettable experience.
"This was the second time that I got to work with him and it was a real treat and a pleasure," Rodríguez said. "The staff was very professional and very respectful. Everyone refers to you as "Mr." and everyone is on their best behavior."
The Puerto Rican actor fell in love with the craft at an early age, and says his Latino upbringing had a lot to do with his success today.
"I grew up in a bilingual household and so I made it a point to improve my Spanish," Anthony-Rodríguez said. "I wanted to become successful in the business. It's important for me to expand my horizon. This is why I am not opposed to working in the Latin market."
Anthony-Rodríguez, 36, has played a plethora of roles that include a mix of nationalities, races, and backgrounds. The actor says he has been blessed to never have been pigeonholed into playing one particular character.
"When I was born I looked very Anglo," Anthony-Rodríguez said. "For a long time no one thought I was Latino. I became this ethnically ambiguous person. It has given me the opportunity to just play [various] roles."
Still, the Brooklyn-born actor says he too had to "earn his stripes."
"In Hollywood, it's no easy trick. There's still a long way to go," Anthony-Rodríguez explained. "There will always be the stereotypical character. I had to do it too, sometimes out of pure necessity.
"It's good to do it for sheer experience," he adds. "It's vital for any actor in the business. You learn by doing and watching."
That, he says, is one of the reasons why he has enjoyed working with Perry.
"His movies are his own experiences and the audience will appreciate the good nature of it," Anthony-Rodríguez says. "From seeing this movie, Latinos can relate to the family values, connection and the dynamic of how important family really is."
You can reach Alexandra Gratereaux at: Alexandra.Gratereaux@foxnewslatino.com
or via Twitter: @GalexLatino
Follow us on twitter.com/foxnewslatino
Like us at facebook.com/foxnewslatino