Lyn-Genet Recitas' gluten-free raisin cinnamon bread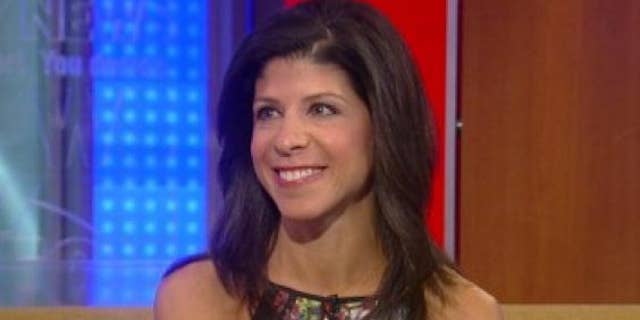 NEWYou can now listen to Fox News articles!
Lyn-Genet Recitas, author of "The Plan Cookbook," whips up this delicious dish!
Gluten-Free Raisin Cinnamon Bread
Ingredients
1/4 cup (1/2 stick) unsalted butter, softened, plus more for greasing
2 cups blanched almond flour
1/2 tsp baking soda
2 tbsp ground cinnamon
1/2 tsp cardamom
Pinch of ground cloves
5 large eggs
1/4 cup raisins
2 tbsp honey
2 tbsp applesauce
1 tsp pure vanilla extract
Directions
Preheat oven to 350 °F. Butter an 8x4 inch loaf pan.
In a medium bowl, combine almond flour, baking soda, cinnamon, cardamom, and cloves and mix thoroughly. In a large bowl, combine eggs, ¼ cup softened butter, raisins, honey, applesauce, and vanilla and mix thoroughly. Slowly add dry ingredients to wet. Mix thoroughly.
Pour batter into prepared loaf pan. Bake for 30 to 35 minutes, until toothpick inserted into center comes out clean. Let cool slightly and serve warm.