Lupita Nyong'o shows she can salsa in amazing 'Lip Sync Battle' performance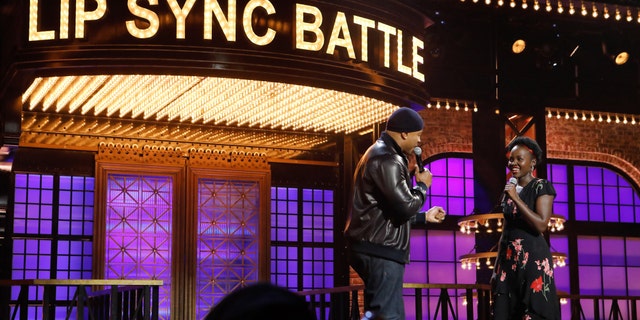 NEWYou can now listen to Fox News articles!
Lupita Nyong'o is letting her Latina side shine through in an upcoming episode of "Lip Sync Battle."
The Mexican-born Kenyan actress is paying tribute to the King of Latin Pop, Enrique Iglesias, showing off her salsa dancing skills to the smooth sounds of "Bailando."
Wearing a black dress with red flowers, Nyong'o lip-synchs to Iglesias' 2014 hit and its spot on.
The Academy Award winner is facing off against "When the Bough Breaks" actress Regina Hall, who is performing to the Weeknd's "Earned It" from "Fifty Shades of Grey."
"IT'S! GOING! DOWN!" Nyong'o tweeted on Tuesday.
The actress has been teasing her upcoming appearance with several behind-the-scenes pictures and videos, including one of her surrounded by some shirtless buff men.
Their picks for second song have not been revealed.
Nyong'o is not the only actress to recently let her Latina side shine.
Two weeks ago, America Ferrera rocked the stage with her performance to Gloria Estefan's "Conga" in her face-off against BFF Amber Tamblyn, who mocked Donald Trump with "I Wanna Sex You Up."
"Lip Sync Battle" airs Wednesday nights on Spike.