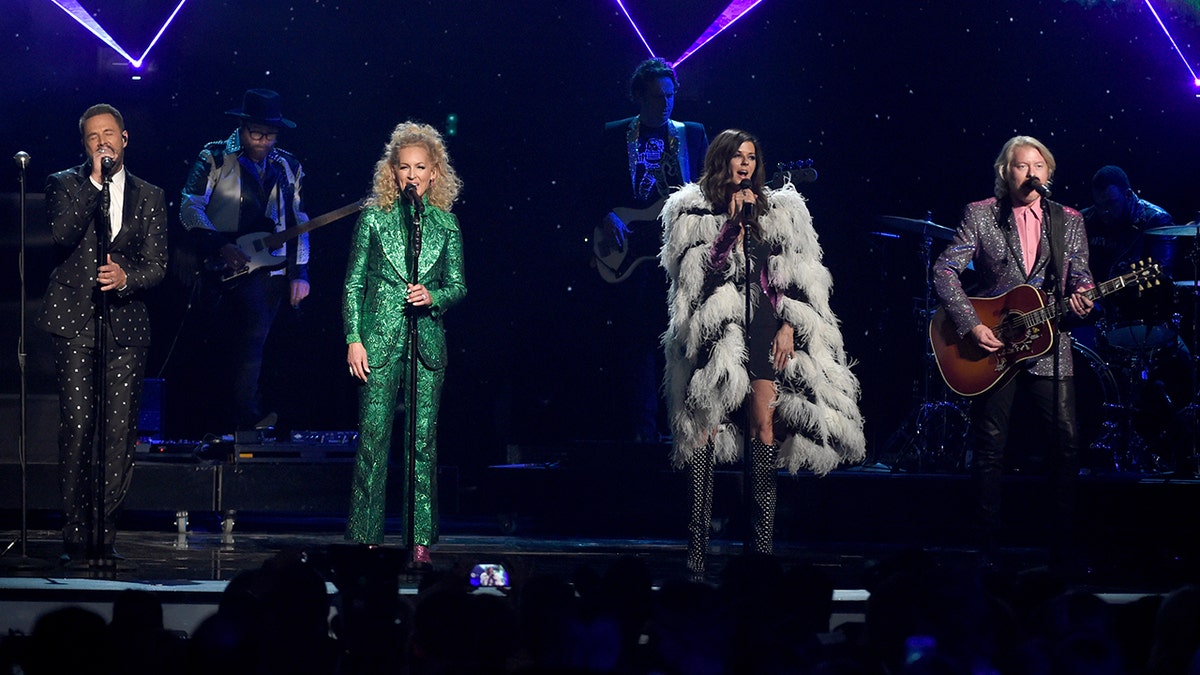 Little Big Town's outfit choices at the ACM Awards left fans feeling confused.
The celebrated country group donned unique getups during their tribute to Elton John at Sunday night's award show in Las Vegas.
While Jimi Westbrook (left) and Philip Sweet (right) chose sparkly suits, it was the womens' looks that had Twitter lit up.
"Why is there a vulture standing next to a leprechaun?" one user tweeted.
Another added that Karen Fairchild (second from right) looked like Cruella de Vil.
Little Big Town performed Elton John's "Rocket Man."