Lindsey Vonn says skinny models are 'actually fat'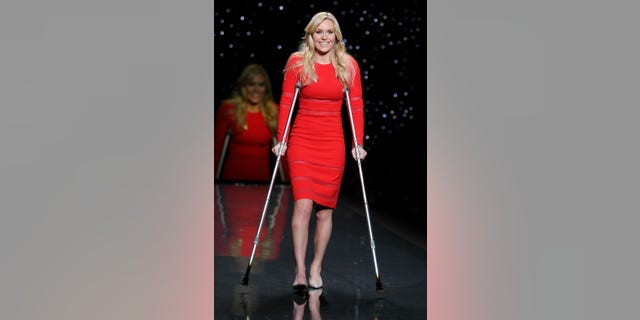 Lindsey Vonn strutted down the catwalk at the Heart Truth fashion show, albeit on crutches, but that doesn't mean the Olympic gold medalist covets a model's body according to The Daily News.
"I've been to a lot of photo shoots, and I see these girls that are just really thin," Vonn told Women's Wear Daily, "they're not healthy. They don't work out."
The skier says that many of the models despite being stick-thin are actually in terrible physical shape.
"Girls who are that skinny are actually fat," she declared. "You can see the cellulite on the legs and on their butts. You know, I have cellulite too, but I go to the gym and I try to eat healthy. I think that's a better model for girls to look up to than skinny people who need to eat more."

The skier damaged her ligaments and fractured her tibia in a February 2012 crash. She then aggravated the injury in a race in Val d'Isere, France last December, dashing her hopes of competing in the Sochi Olympics.

But she still is focused on remaining fit despite her injury which is why she took part in the fashion show which promotes women's cardiac health.

"Heath – that's one of the reasons I'm here tonight," she explained. "Just in general, staying active and being healthy is important."

The statuesque blonde who is dating Tiger Woods also warned women about coveting all that appears on the pages of Vogue magazine.

"It may look good in a magazine, but it's not actually healthy," she said.