Lindsey Vonn says she still 'supports' ex Tiger Woods: 'He will be at the top again'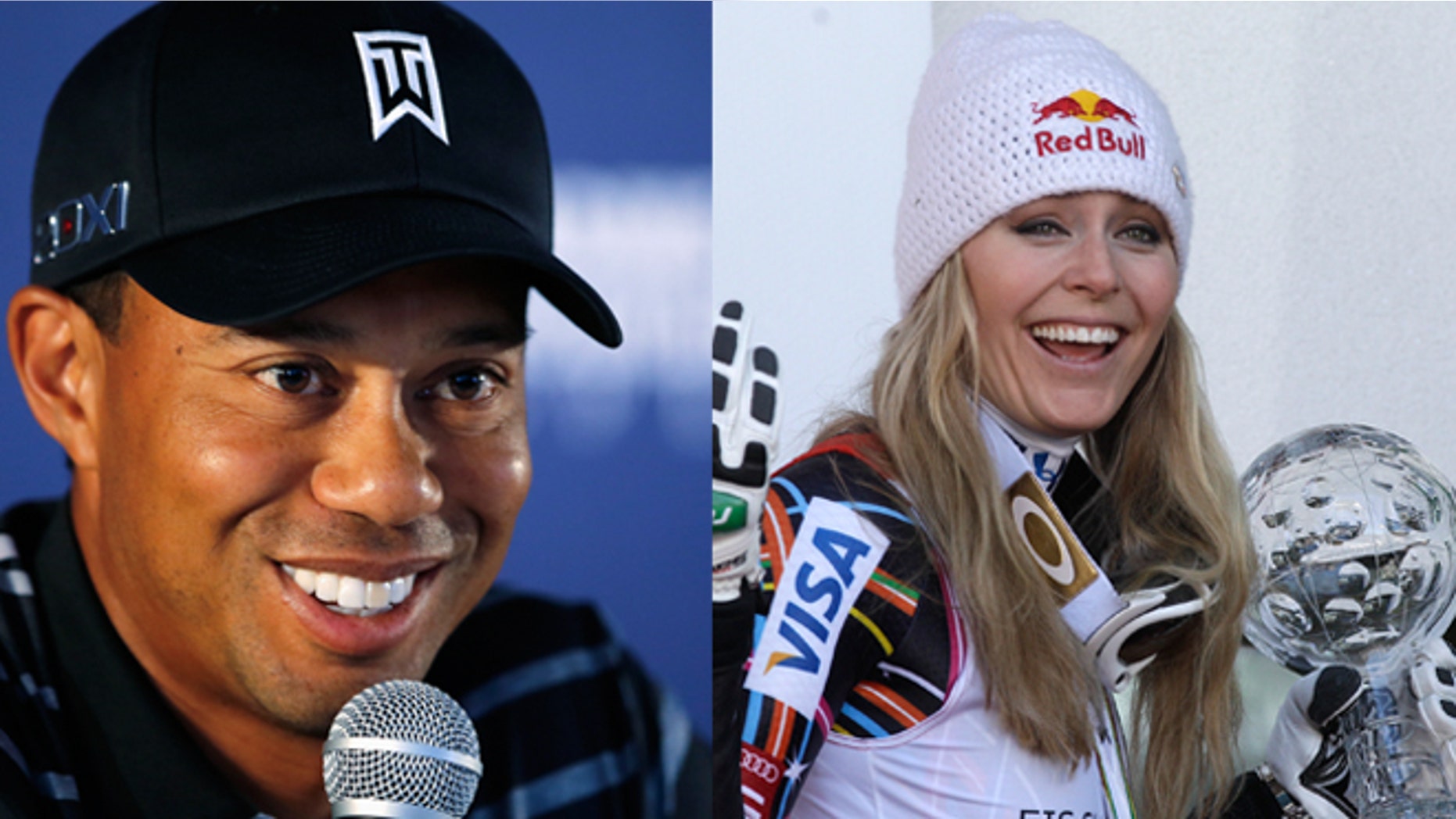 It's been three years since Lindsey Vonn and Tiger Woods broke up, but the Olympic skier says the former couple are still "friends."
"I support him," Vonn, 33, told Extra in a new interview Monday, after being asked about liking the pro golfer's posts on social media.
"We're friends, we congratulate each other, and it's really nice to see him playing so well again," said Vonn, adding that she thinks "it's only a matter of time" before Woods, 42, wins another tournament.
"And from one athlete to another, it's really nice to see after all his injuries and surgeries that he has come back and fought his way back," she continued. "He will be at the top again."
The pair dated for almost three years before ultimately calling it quits in May 2015. Vonn is now dating NHL star P.K. Subban. Meanwhile, Woods is dating Erica Herman.
Last month, Subban gushed about his three-time Olympic winning girlfriend to Fox News.
"I haven't met anyone who's tougher than her yet," admitted Subban, who applauded Vonn for how she's bounced back from her injuries throughout her time in the spotlight.
"But what she's gone through – just how she's done it and how she's managed to bounce back from those serious injuries and remain at the top, I don't think I know another athlete that's been as successful as she has pre and post injuries," he continued, noting that "it says a lot about her character."
"Now I get to see it every day – just how hard she works and how much she takes great care of herself... I haven't met anyone tougher than her yet."
Vonn, who happily accepted Subban's compliment, also commended her hockey player beau.
"I mean, hockey players are pretty dang tough, especially because of how many games they play and especially in the playoffs," she explained.
"But, he hasn't had any surgeries yet, so he really can't complain to me about anything," Vonn added jokingly.
Fox News' Julius Young contributed to this report.