Lindsay Lohan, Megan Fox competing for Elizabeth Taylor role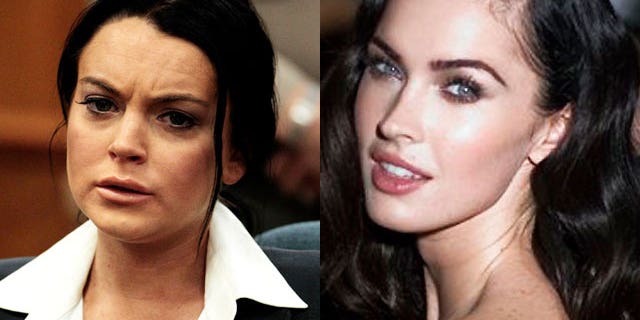 Lindsay Lohan is competing with Megan Fox to play Elizabeth Taylor in a movie of the star's life.
Lohan, whose latest court appearance was scheduled for 10:00am local time Tuesday, was first linked to the Lifetime cable channel biopic "Liz and Dick" last week, but now it seems she has competition.
"I've been talking to Lindsay Lohan directly, and with her reps, and have been in conversations with other actresses, including Megan Fox," Larry Thompson, the movie's executive producer, told E! News. "It's a very serious selection. It's like casting for Hollywood royalty."
However, TMZ sources claimed that Taylor lookalike Fox was not the frontrunner for the role and that Lohan is in the final stages of negotiating a deal to star as the legendary actress.
Her newfound "maturity" was reportedly landing the 25-year-old "Mean Girls" star the most movie offers she has had in years -- and she could sign a contract for "Liz and Dick" as early as next week.
Lohan, who is currently completing a community-service sentence as part of her probation for a necklace theft conviction in May and a 2007 DUI case, could finish her sentence early to shoot the flick in Canada.
She will appear before Judge Stephanie Sautner on Tuesday to give her second probation progress report.
The actress has reportedly completed the required number of shifts working at the Los Angeles County Morgue and undertaken four psychotherapy sessions.
She has another hearing scheduled for Feb.15, and her final hearing is March 29.
Should she fail to complete the required number of days at the morgue or in therapy, she could be given a 270-day jail term.