Lil Wayne 'recovering' in hospital after seizure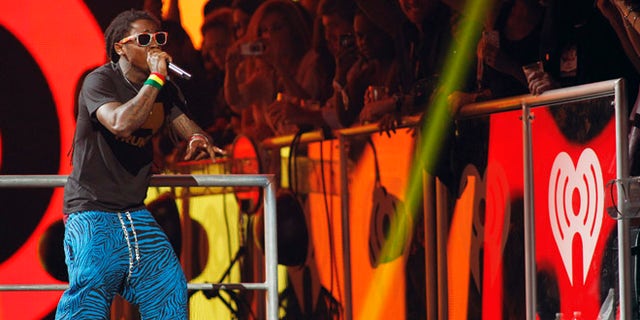 Lil Wayne says he's OK.
The multiplatinum rapper was hospitalized in Los Angeles on Friday
A rep sent Fox411 a tweet he attributed to the star, which was posted to Lil Wayne's account at 9:30 p.m. and reads, "I'm good everybody. Thx for the prayers and love."
Reps confirmed to the Associated Press that the rapper was "recovering."
A person close to the superstar's camp who asked for anonymity because of the sensitivity of the matter confirmed to The Associated Press that Lil Wayne had a seizure. He has a history of seizures in recent years that have led to previous hospital visits.
There were conflicting reports about the rapper's health, as TMZ reported that he was placed in an induced coma after being found unconscious in his room. After the tweet appeared on Lil Wayne's Twitter account, TMZ said that he was still in critical condition, but "stabilizing."
"We're the told the prognosis is uncertain," the update said. "Wayne is sleeping right now ... which is odd, because he just tweeted says he's OK and thanking people for the prayers and love."
Sources tell TMZ that doctors found high amounts of codeine in Wayne's system.
The 30-year-old New Orleans native, whose given name is Dwayne Michael Carter Jr., is one of the biggest stars of not only his genre but in all music. He's due to release his 10th album, "I Am Not a Human Being," on March 26.
Fox 411's calls to the hospital were not returned.
The Associated Press contributed to this report.