Lennon's Lyrics to 'A Day in the Life' Could Fetch $1 Million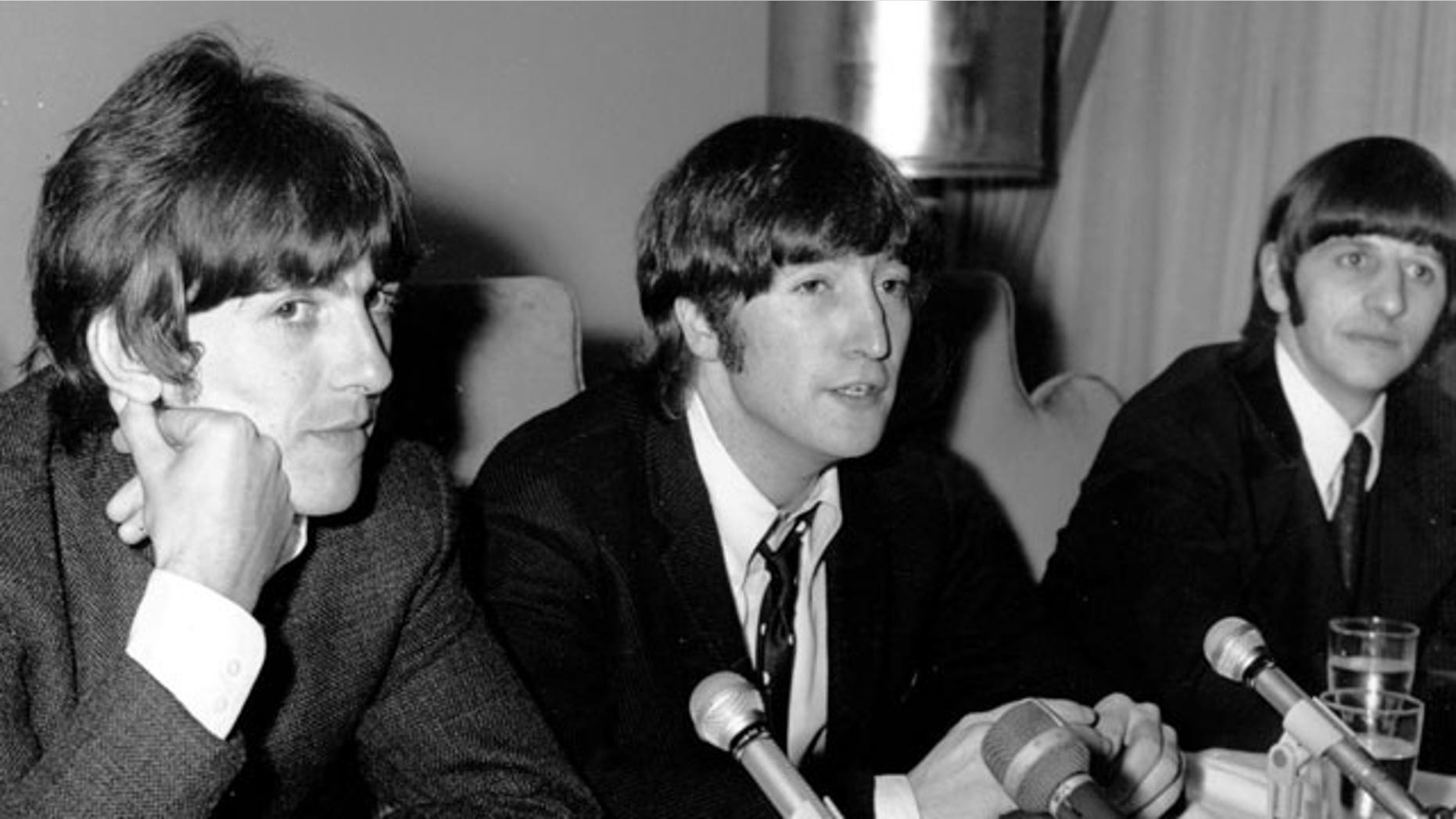 They are the pop memorabilia equivalent of a preliminary sketch for the Mona Lisa or the first draft of Hamlet. John Lennon's handwritten lyrics to "A Day in the Life," one of the Beatles' most celebrated songs, are to be sold at Sotheby's in New York on June 18.
The sheet of paper is priced at $500,000 to $700,000 but is likely to fetch more than the record $1 million paid for the lyrics to "All You Need is Love" in 2005.
The various crossings out provide a fascinating insight into Lennon's thought process, notably revealing that one of the most poignant lines he ever wrote was an afterthought.
"A Day in the Life" is the final track on the group's eighth album, "Sgt. Pepper's Lonely Heart's Club Band." According to Philip Norman, the author of "John Lennon: The Life," it is his masterpiece. Ian MacDonald, the author of "Revolutions in the Head," a song-by-song critique of the group, describes it as the "peak of the Beatles' achievement . . . among the most penetrating and innovative artistic reflections of its era."
When he wrote "A Day in the Life" in Jan. 1967, Lennon had been a Beatle for seven years and was exhausted, bored and fed up. The song was a cry of despair, Norman said. "At this point he is feeling imprisoned by the Beatles and wants to get out but does not know where to go."