LeAnn Rimes: I try to wear the 'least amount' of clothes possible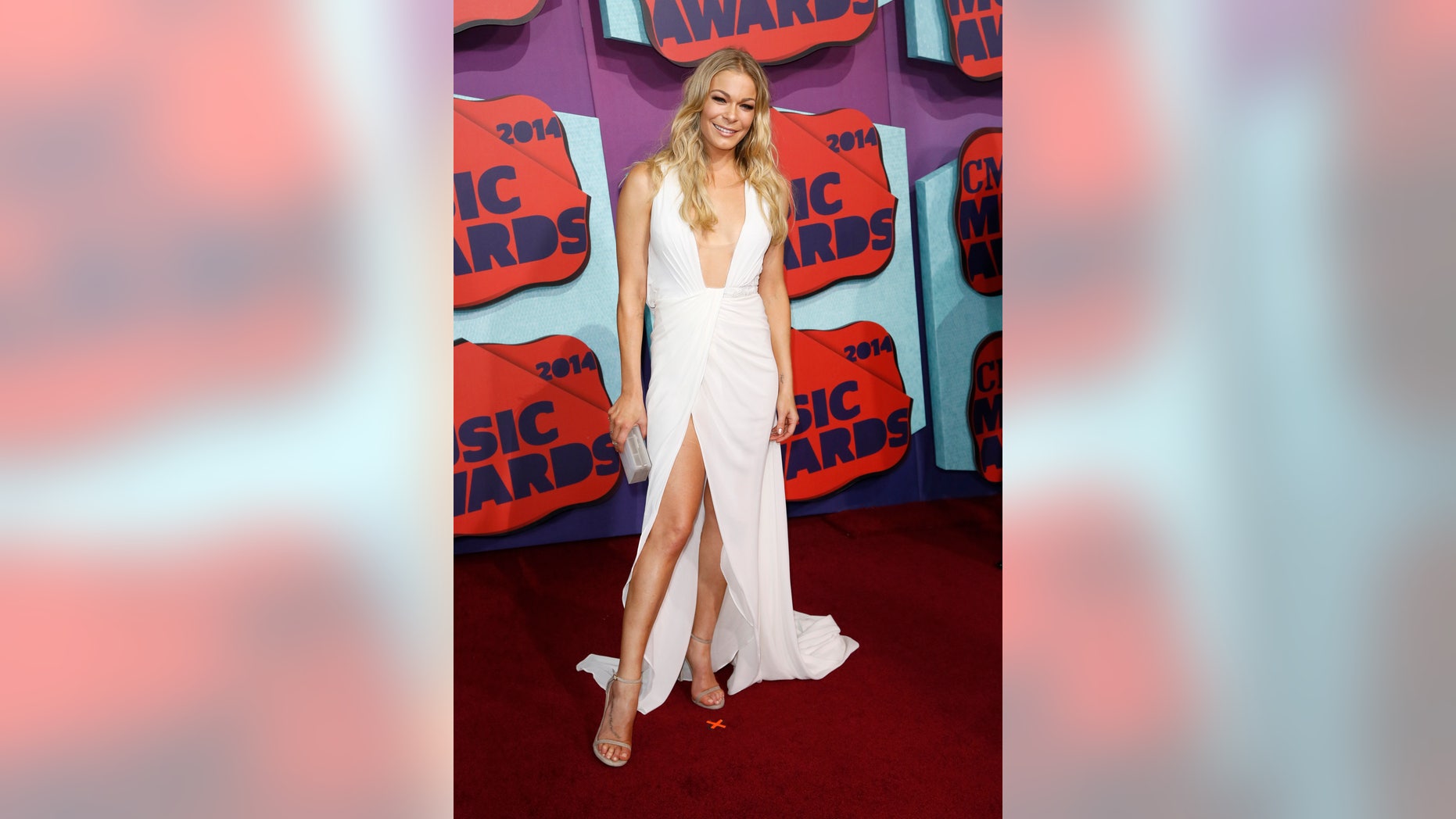 LeAnn Rimes stunned fans at the 2014 CMT Music Awards Wednesday night in Nashville, sporting a silky, low-cut Rani Zakhem gown which also featured a thigh-high slit.
ET caught up with LeAnn on the red carpet, where she explained her stylish, head-turning choice.
Video: LeAnn Rimes Exclusive -- New Album Tells 'My Truth'
"I try to wear the least amount of clothing as possible 'cause it's hot," LeAnn laughed. "It is! It's squishy outside."
And though LeAnn wasn't aware of the dress' designer, she obviously felt great in it.
"Honestly, it's the first night, like, I don't know what I'm wearing," she admitted. "It's a name I can't pronounce, but I absolutely love this dress."
LeAnn also dished about her highly anticipated new reality show "LeAnn & Eddie," which revolves around her controversial relationship with husband Eddie Cibrian (the two met while both were still married at the time) and how they deal with the constant tabloid attention. Aside from actually showing the couple's lighthearted side, the reality show will also delve into serious issues for the couple including LeAnn's fertility issues.
Video: The Real Reason LeAnn Rimes Went to Rehab
"It's something that we've talked about for a long time," LeAnn, 31, says about her desire to have children with Eddie. "My mom had trouble having me when I was a baby. It took her 12 years to have me, so it's always been kind of a concern of mine. So you kind of go through that journey with me ... There's definitely some intense stuff."
Four4Four takes on the #FreeTheNipple campaign