'Last Man Standing' star Tim Allen says sitcom will tackle guns: 'We're going to have to deal with that somehow'
NEWYou can now listen to Fox News articles!
If there's one person who was eager to bring "Last Man Standing" back on television, it was Tim Allen.
And one hot topic Allen said the show will address? Guns.
The 64-year-old star explained his character "owns a sporting-goods store that has firearms, so we're going to have to deal with that somehow."
"Last Man Standing" tells the story of a married father of three who tries to maintain his manliness in a world often dominated by women.
The popular sitcom was resurrected by Fox for Season 7 a few weeks ago, after ABC canceled the show in 2016.
The show's original cast, including Allen, Nancy Travis, Jonathan Adams, Amanda Fuller, Christoph Sanders and Jordan Masterson, are lined up to return.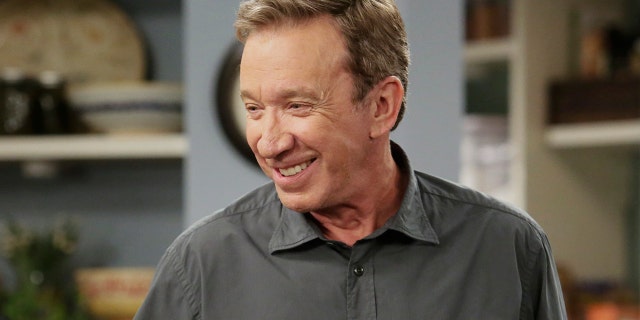 Allen teased a possible reboot of "Last Man Standing" on social media a few weeks back.
"I'm excited because we have so much left in our tank," he told Closer Weekly. "There were a lot of stories we hadn't gotten to."
Allen, a conservative who has voiced his support for Trump, stars as Mike Baxter, who is also politically conservative on the show.
Gary Newman and Dana Walden, chairmen and CEOs of Fox Television Group, said the decision to bring back the series was a no-brainer.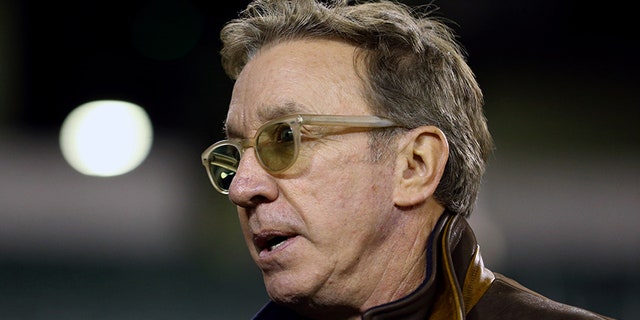 "'Last Man Standing' ended too soon and the outcry from the fans has been deafening," they shared. "We've wanted to put the show back together since its final taping a year ago, and Tim never gave up hope either. Thanks to its millions of devoted viewers and the irrepressible Tim Allen, we haven't seen the last of 'Last Man Standing.'"
"Last Man Standing" averaged 8.3 million viewers in Live +7 ratings for the 2016-17 season on ABC. It was the network's second most-watched comedy, after "Modern Family."
Many speculated at the time that the network axed the series over its politics, a rumor that ABC vehemently denied at the time.
"We've been talking to Tim throughout the year," revealed Walden during a 2018 programming presentation for the press earlier this month. "We tried to move 'Last Man Standing' over last year when ABC decided not to move forward. It's a really funny show… We always felt that for whatever reason, ABC didn't really prioritize 'Last Man Standing.'"
Newman added that despite rumors, he doesn't believe 'Last Man Standing' was canceled over Allen's political views.
"I'm not sure that cancellation really had anything to do with politics," he said. "If anything, it may have had something to do with that network trying to own more of its schedule… Tim's personal politics really aren't a big feature on the show… [Mike Baxter] doesn't have extreme political views.
Newman noted fans of "Last Man Standing" were quick to launch a petition to bring back the series. However, he didn't believe the lasting success behind "Last Man Standing" was solely based on Baxter's conservative values.
"I think one of the great things about broadcast television is that the fans get very connected to these stars, the characters and the shows," he said. "And a lot of that social sentiment that you see results in online discussions about shows, I think, is part of what drives the success of the show.
"That fan base identifies or appeals to them that Tim has his particular political viewpoints. I just don't think the show ends up delving into it very deeply. From time to time, there may be a moment on the show that deals with current politics, but it doesn't feel like a soapbox or any particular point of view."