Lance Armstrong makes apologies on Oprah but no mention of Sheryl Crow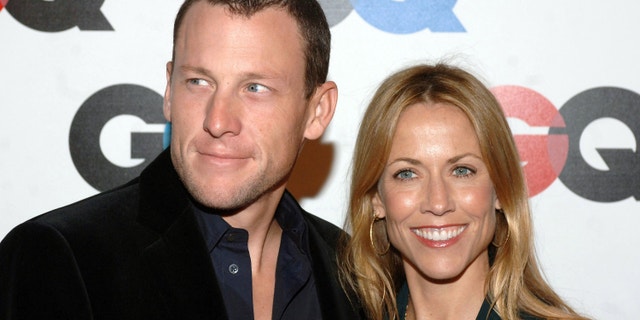 Lance Armstrong opened up to Oprah in a special that aired last night, spilling his guts on using performance enhancing substances that contributed to his seven Tour de France wins.
In the in-depth interview, Armstrong said he apologized to various people his doping scandal had hurt.
PHOTOS: Celebrities who support Livestrong
He told Oprah he reached out to his former masseuse Emma O'Reilly, who he sued following a story she told about medication Armstrong used.
"I have reached out to her and tried to make those amends on my own," he said.
His friend Sally Jenkins, who wrote two best-selling books about Armstrong, also told Charlie Rose the cyclist had contacted her to say he was sorry.
So now many are wondering, what is going through ex-fiancé Sheryl Crow's head? And will she get a similar apology in part two of Oprah's interview special?
Crow began dating Armstrong in 2003, and she was with the athlete for two of his Tours. They were engaged in 2005 but split in 2006.
In Sept. 2012, Crow told Katie Couric it was hard for her to watch Armstrong be stripped of his Tour de France titles.
"I felt bad. I felt bad for him, I felt bad for his family and I kinda felt like the rest of America," she said. "He is a hero that we watched and looked up to and admired."
Many have wondered how much Crow knew about Armstrong's illegal substance use. The New York Daily News reported in Aug. 2012 that Crow was interviewed by federal agents in late 2011, before Armstrong was stripped of his titles.
The singer has yet to comment on her ex's confession, and FOX 411's calls to her reps were not immediately returned.
Part two of Oprah's interview with Armstrong airs tonight at 9 p.m.