Kevin Bacon talks dark, intense role in new series 'The Following'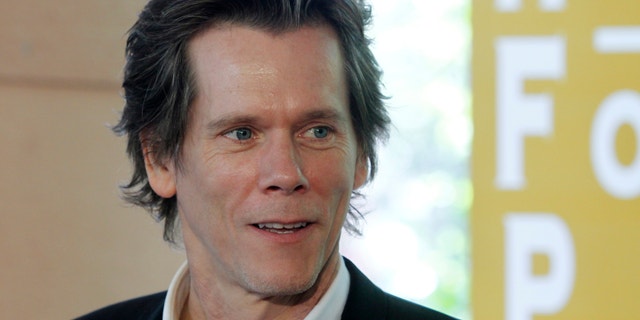 NEW YORK – Kevin Bacon is the first person to admit what he may be best known for.
"I am the guy from "Footloose," he said matter-of-factly.
But since the 1984 flick, Bacon has explored a range of different roles and characters, and now he is making the move to the small screen, with his first starring role in a network series on Fox's "The Following."
Bacon plays former FBI agent Ryan Hardy who comes out of retirement to tackle the case of escaped serial killer and cult leader Joe Carroll, played by James Purefoy.
Bacon told reporters Thursday he was attracted to the role of Hardy despite the dark themes of the series because the character was very intricate.
"In the scope of a career I certainly have explored things of a lighter nature," he said. "I certainly like to mix it up. When I was trying to choose a series I wanted to be the hero. I wanted the character to be complex and flawed."
Bacon's mission to find the right TV character started years ago, he said, but it took a while for him to find a series he wanted to sign on for.
"I would find, as I was sifting through stories and pilots, I would like something, but I didn't know if the stakes were high enough."
The thrilling nature of "The Following" captured his attention.
"I found it to be such a page turner," he said of the script.
And making the move to TV was made easier with the help of his wife Kyra Sedgwick, who stars in "The Closer" on TNT.
Though Bacon has directed several episodes of "The Closer," he said fans shouldn't expect to see Sedgwick make an appearance on "The Following."
"I don't think she would be interested in acting on the show," he said. "That seems to be risky---when you have a strong character, and then you take someone who has a relationship outside of it that people are aware of…"
But he added it's not completely out of the question: "Never say never."
Bacon said he hopes viewers take to the series, which premieres Jan. 21 on Fox at 9 p.m. ET.
"It will keep you on the edge of your seat," he said. "It will shock you and surprise you. Hopefully you will get drawn into not only what's going on plot wise but also what's going on emotionally with these characters."